The National Science Foundation announced today its award of a $10 million grant to the University of Florida and Florida State University to coordinate 92 institutions in 45 states working to digitize the nation's biological collections.
Available to anyone online, the natural history data and its increased accessibility will help researchers identify gaps in scientific knowledge and could assist government agencies and others making decisions related to climate change, conservation, invasive species, biodiversity and other biological issues.
"There are probably a billion specimens in the U.S., but information isn't easily accessible," said Larry Page, principal investigator of the five-year project and a research scientist at the Florida Museum of Natural History on the UF campus. "This program is about making that information available to researchers, educators, policymakers and the general public – anyone who wants it."
UF will receive $7.2 million for the project, which also includes UF's College of Engineering Advanced Computing Information Systems Laboratory. The college will work with FSU's Center for Information Management and Scientific Communication and create software and databases the nationwide participants will use to transfer and store the data. The information in the digitized collections will include field notes, photographs, 3-D images and information on associated organisms, geographic distribution, environmental habitat and specimen DNA samples.
"It will be possible to ask questions whose answers depend on the ability to relate information from multiple collections at multiple periods of time on the planet," said co-investigator José Fortes, director of UF's Advanced Computing and Information Systems Laboratory.
Co-investigator Greg Riccardi of FSU said the impact of biodiversity is affecting current policies related to climate change, conservation and customs.
"When a bug crawls out of a crate in a shipping warehouse, customs officials need to determine if that species will create environmental problems and what to do about it."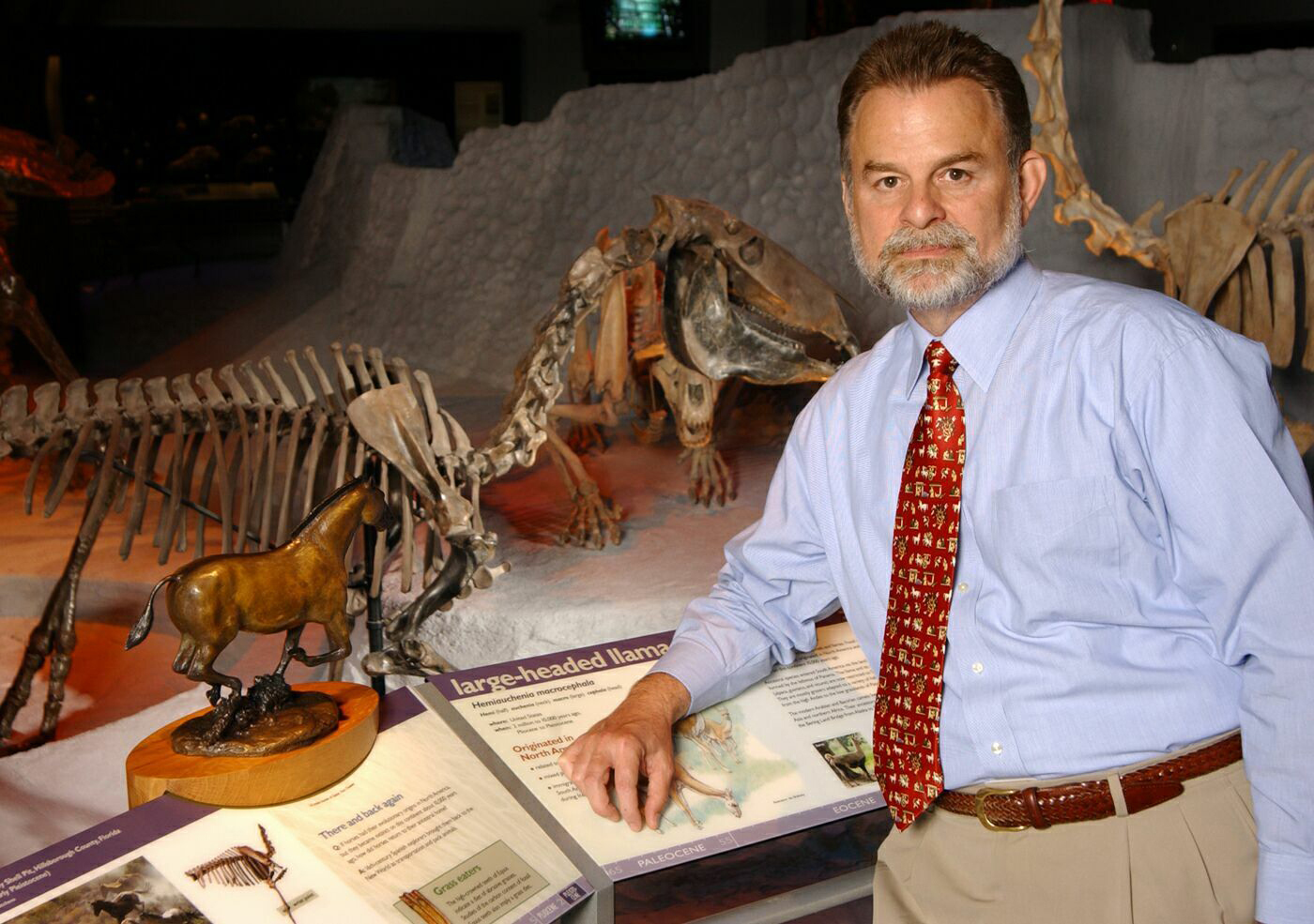 Florida Museum vertebrate paleontology curator and co-investigator Bruce MacFadden has studied fossils and climate change for than 30 years. More recently, his research has focused on public education, including how to engage and interest students and museum visitors in science.
"Ten years from now, if a kid plowing up a field in Iowa finds a fossil horse tooth, and he wants to compare it to fossil specimens in real museum collections, he will be able to download images and other information from his home computer," MacFadden said.
The award also will fund a new undergraduate course on bioinformatics, fellowships for graduate students and sabbatical programs for at-risk junior faculty at UF. A website, museum exhibit and social media will allow researchers to document their activities and innovations, as well as communicate with museum visitors and groups interested in digitized natural history data.
"It's basically bringing science to the face of the public, and we think it's going to be really important as we continue to address issues related to the loss of biodiversity," said co-investigator Pamela Soltis, Florida Museum curator of molecular systematic and evolutionary genetics. "It seems like the more connected people are to biodiversity, the more they'll care about its conservation."
The grant is part of the NSF Advancing Digitization of Biological Collections program. The other institutions selected by NSF will receive two- to four-year grants to fund the digitization process.
---
Visit the iDigBio website.