The Florida Museum of Natural History recently received a $500,000 collections grant from the National Science Foundation to improve online accessibility of vertebrate fossils in Florida.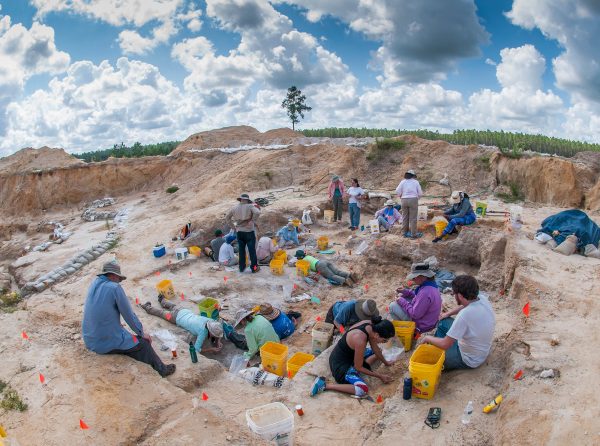 Jonathan Bloch, a museum curator of vertebrate paleontology and principal investigator for the project, said the grant will allow for online reviews by the scientific community of the fossils of small amphibians, mammals, reptiles and birds from the early to late Miocene of Florida.
"This project is to curate fossils from two of our premier Miocene localities in Florida, one of which is a 5-million-year-old site near Williston that has been the focus of volunteer efforts over the past two years," Bloch said. "We'll be focusing on small mammals, birds, reptiles and amphibians because they are such understudied groups in the Florida fossil record. We're anticipating a lot of important new discoveries."
Incoming specimens collected by the museum at the Miocene fossil vertebrate sites have outpaced scientists' ability to store, prepare, curate and digitize the findings in a timely manner.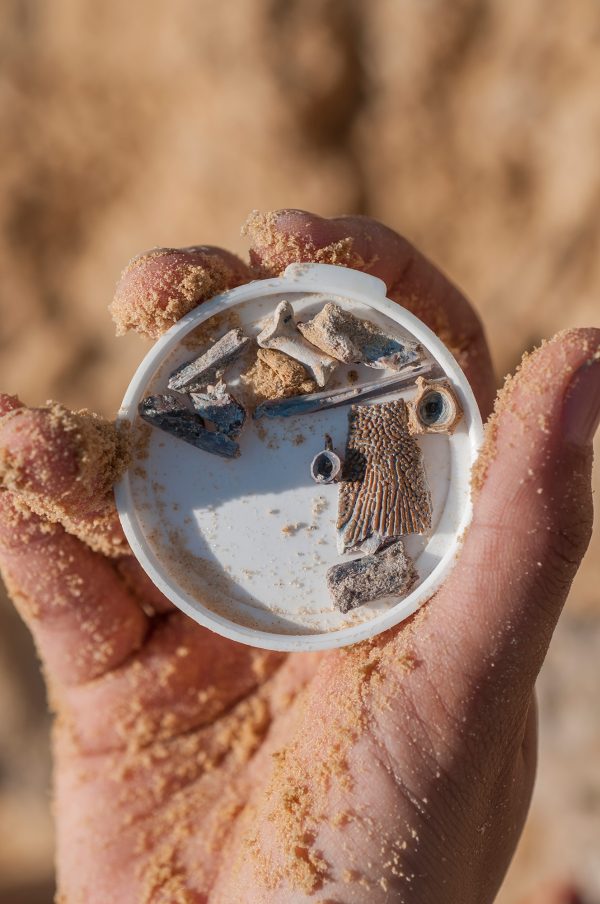 "We have about 30 tons of sediment from these two sites that contain many tens of thousands of fossils of small animals and hundreds of plaster jackets containing skulls, jaws and other significant fossils," said Richard Hulbert, collections manager of vertebrate paleontology and a co-principal investigator on the project. "Without this grant, it would take us decades to process this backlog and make these fossils available for study."
This grant will also provide support for graduate and undergraduate students at the University of Florida to help with screenwashing sediment to find small fossils and the preparation of fossils in plaster jackets.
Photographs and 3D images from CT scanning of many of the fossils will be freely available on public websites.
"We will be using the CT-scanning efforts from the oVert Thematic Collections Network to create digital models of bones commonly sorted in screen washing from paleontological sites to facilitate identification in the collections," said David Blackburn, associate curator of amphibians and reptiles at the museum and one of the co-principal investigators on the project.
The fossils produced as a result will greatly increase sample sizes, particularly of rare species. The grant funds will also provide new cabinetry and improved storage conditions for many unstudied fossils.
"We're excited to see how this grant will let us discover and study tiny fossils and then digitize them so that they are widely accessible for research and education," said Bruce MacFadden, a curator of vertebrate paleontology at the Florida Museum and one of the co-principal investigators on the project.
The Florida Museum houses the third-largest cataloged collection of vertebrate fossils in the United States. It is comprised of more than 401,000 unique catalog numbers or lots representing about 850,000 specimens.
---
Source: Jonathan Bloch, 352-273-1938, jbloch@flmnh.ufl.edu
Learn more about Vertebrate Paleontology at the Florida Museum.
Explore the Montbrook fossil site blog and volunteer opportunities.