The American Society of Plant Taxonomists has selected Rebecca Stubbs as its 2018 George R. Cooley Award recipient. Considered one of the most prestigious early-career recognitions in the plant sciences, the award is named for Cooley, a successful banker who studied plants and worked in conservation in retirement.
Since 1956, the Cooley Award has been given for the best paper in systematics presented at the annual international botany conference by a botanist in the early stages of their career. Awards are made to members of ASPT who are graduate students or within one year of their postdoctoral careers for work judged to be substantially complete, synthetic and original that is presented in a clear and engaging manner.
Stubbs' talk, titled "The evolution of cold-adapted plants: A phylogenomic analysis of Micranthes (Saxifragaceae)" and presented at the Botany 2018 conference in Rochester, Minnesota, focused on elements of her dissertation work done at the University of Florida and Florida Museum of Natural History under the advisement of Nico Cellinese and Doug Soltis.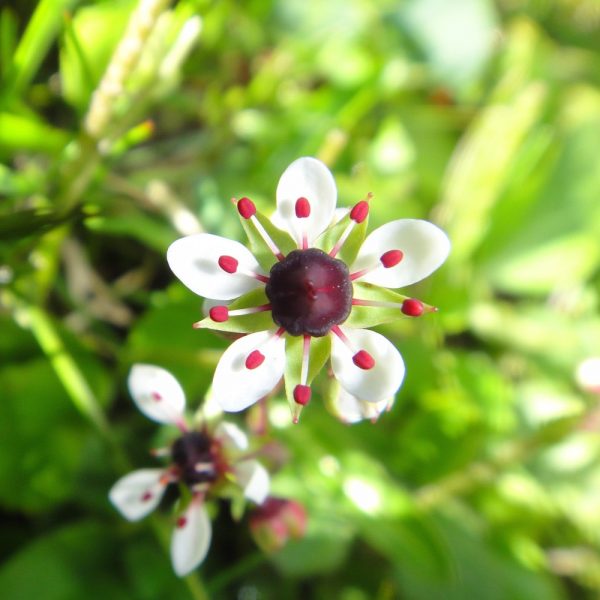 The primarily alpine-arctic herbaceous plant genus Micranthesis found in the mountains of Asia, Europe and North America. Stubbs cites Micranthesas a model group for investigating broad patterns of plant migration and diversification in mountainous and Arctic areas worldwide and an excellent candidate for answering large-scale biogeographic questions.
Attendees at the award-winning presentation lauded Stubbs for both her outstanding technical work and her masterful storytelling, with many commenting on how easily she wove the specific details of her project with "big picture" concepts in biogeography and evolution.
Having earned her Ph.D. this August, Stubbs will now join the lab of Elena Conti at the University of Zurich in Switzerland as a postdoctoral fellow.
"Given she will be hiking in the Alps to study the evolution of Primula, her new project is an excellent fit and perfect continuation of her dissertation work on high elevation systems," Cellinese said. "Rebecca loves the outdoors and is a relentless 'machine' in the field! With her drive and skill set, she is certainly poised to become a highly successful member of the scientific community."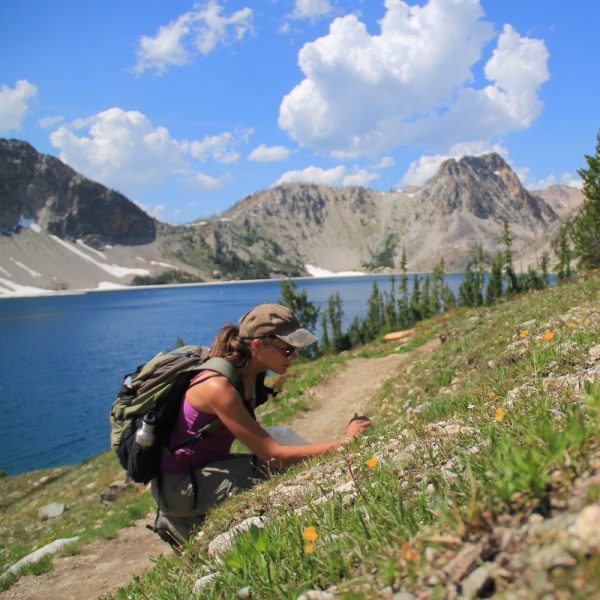 Cellinese was quick to note that "community" means more to Stubbs than just doing excellent science.
"She participated in many outreach activities that she either organized herself outside the University of Florida or organized by the Florida Museum and biology department," she said. "She has mentored a number of undergraduate students, not to mention helped with the training of younger graduate peers. She is a great team player and a truly talented and exceptional young scientist."
A 2008 graduate of Westminster College, Stubbs also completed a master's thesis at San Francisco State under the advisement of Robert Patterson before joining the Cellinese Lab.
---
This release was originally published on the American Society of Plant Taxonomists website.
Learn more about the Cellinese Lab at the Florida Museum.