Butterflies have been objects of scientific research for hundreds of years, but information about the popular insects is scattered across the world in books, research papers and museum collections.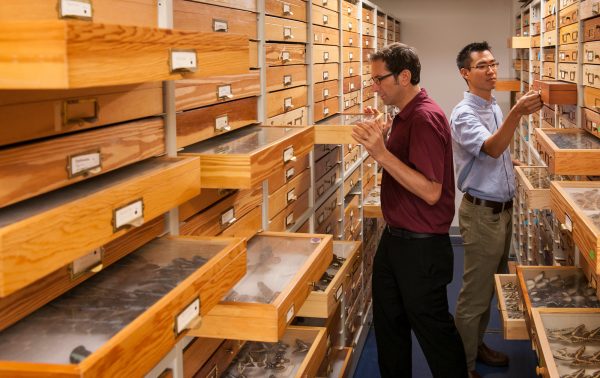 Scientists at the Florida Museum of Natural History aim to gather everything known about butterflies, from conservation status to host plants, and connect the details to a comprehensive evolutionary family tree including all 18,728 named species. The information will be available to researchers and the public online through a resource called ButterflyNet. The four-year project funded by a $2.5 million grant from the National Science Foundation begins Jan. 1, 2016.
Creating a full picture of butterfly diversity and identifying gaps in our knowledge will spark new insights into insect evolution and how butterfly species may respond to climate change, said project leaders Akito Kawahara and Rob Guralnick with the Florida Museum on the University of Florida campus.
"Our project will pull everything together in one location within an evolutionary framework in order to see how the diversity of butterflies was shaped," said Kawahara, assistant curator of Lepidoptera at the Florida Museum's McGuire Center for Lepidoptera and Biodiversity. "Butterflies are very important because they serve as models for lots of different kinds of research. For example, they help us predict and monitor how climate change is impacting the planet as their distribution ranges spread into warmer climates."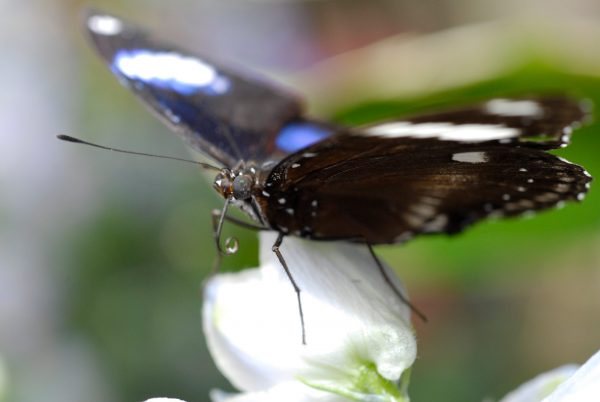 The online ButterflyNet dashboard will be an extension of the Map of Life smartphone app and website being developed by Guralnick and colleagues, which stores species locations and helps users learn what plants and animals are nearby. By providing a way to access ButterflyNet's stored images, distribution maps, conservation statuses and host plant associations, the new dashboard will serve as a butterfly field guide for any locality in the world.
Assembling a global-scale understanding of butterfly relationships will allow researchers to better identify geographic distribution, specific traits and trends within the group. The finished project will help scientists tackle tough questions about butterflies that remain unanswered, said Guralnick, associate curator of biodiversity informatics at the Florida Museum.
"By having everything in one place, you can tap into that knowledge and be able to do really broad-scale comparative science," said Guralnick, who will bring the tools and knowledge needed to pull together massive amounts of data and assemble it in a way that will be usable for scientists and the general public.
Project leaders will engage the public through a YouTube series called "Biology for Butterfly Enthusiasts" targeted at adult butterfly gardeners, photographers and other enthusiasts. They will also host workshops in phylogenomics for researchers and discuss the project at upcoming Florida Museum events, including ButterflyFest during the fall of 2016.
---
Learn more about the McGuire Center for Lepidoptera & Biodiversity at the Florida Museum.