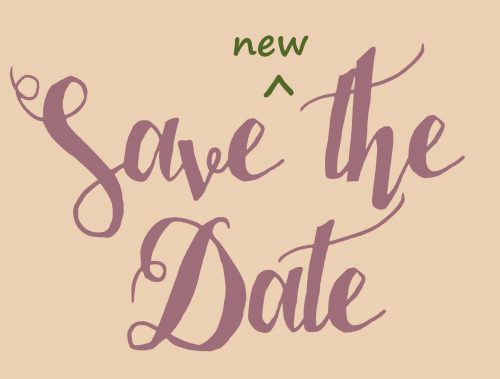 Is it looking like you might need to postpone your wedding due to COVID-19?
Don't stress! Take a deep breath. It's going to be ok. We know a lot of planning has gone into your big day, but don't forget that your wedding is a celebration of your love for each other — and that definitely isn't locked down to just one day.
First, talk to your vendors about next steps. Each one will have a different policy, but they all want to make sure you have a successful wedding. That being said, it's best to start with your venue to first secure a new date. Then you can talk to your other vendors and see if their availability matches up. If you hired a planner, this is the time to take advantage of their services – ask them to help you contact all of your vendors and iron out the details.
Once the new date is chosen and you have (hopefully) been able to reschedule most or all of your original vendors, it's time to notify your guests. It's a weird time right now, and your guests understand that, so go ahead and have fun with this! Here are some of our favorite change the dates to inspire you:
We wish you the best of luck — but we know your wedding is going to be awesome no matter the date!