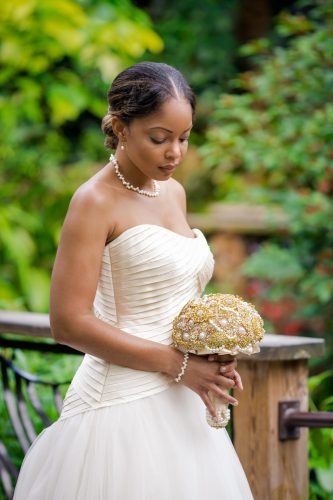 Did you know our Butterfly Rainforest exhibit is a USDA-regulated facility and any floral material brought inside cannot be taken back into the Museum? It's actually a population control measure, since most of the butterflies in the exhibit are not native to Florida.
For this reason, when we host a wedding ceremony in the Rainforest, we always recommend our brides consider alternative bouquets and boutonnieres. We've seen bouquets made of brooches, boutonnieres made of action figures, and faux flowers so realistic they completely fooled our staff.
Here are 21 more non-traditional bouquets to inspire you!