Aida Miró-Herrans
PhD University of Florida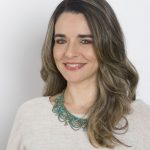 Broadly, my research explores how human interactions, with each other and the environment, shape their evolutionary history during migration. I combine some of the most recent methodological advances in modern and ancient DNA and computational analyses​ to reconstruct the evolutionary processes and interactions that have shaped human populations. My research has focused on studying the genetic diversity of human populations in the Arabian Peninsula and the Americas, the two regions of the world with the earliest and most recent peoplingevents, respectively. My current research studies human and human head louse (P. humanus) co-evolution to identify interactions that modern humans may have had with archaic hominin species. Aida is now a Bioinformatics Librarian here at UF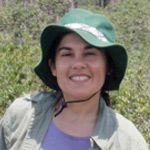 Marina S. Ascunce
PhD University of Buenos Aires, Argentina
In the Reed lab, Marina worked onthe human head louse, using molecular data to infer the evolutionary history of lice and also of their human hosts. To analyze a large number of louse genetic markers, she developed a set of multiplex-microsatellite assays. Thanks to a large international collaborative effort we collected more than 1,000 lice worldwide for genotyping.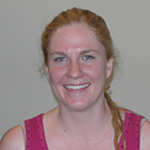 Julie Allen
PhD University of Florida
Julie was interested in understanding how animals have evolved over time. In particular, animals that must rely on other organisms like parasites and mutualists. She looked at deeper evolutionary relationships between the parasites and compared those with the evolutionary relationships of their hosts, looking at how the two coevolved. She was also interested in population level interactions; for example, how these parasites move from host to host and how the behavior of a host affects the parasite. After a post-doc with the Illinois Natural History Survey, Julie has returned to UF as a post-doc in Rob Guralnick's lab here at the Florida Museum of Natural History. She is now an Assistant Professor at the University of Nevada-Reno.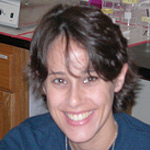 Jessica E. Light
PhD, Louisiana State University
Jessica's research interests include phylogenetics and population genetics of mammals and parasites. She is particularly interested in investigating cospeciation between mammals and their parasites to determine which factors are important in driving the association between these distantly related taxa. She is now an Associate Professor at Texas A&M University.
Niyomi House
PhD student, Dept of Biology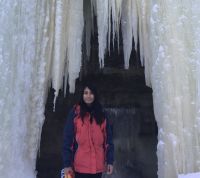 Niyomi's research involved studying human head lice to infer evolutionary histories of humans. She sequenced whole genomes of head lice and used sophisticated methods to understand the distribution of lice lineages across the world. This allowed her to understand relative gene flow across these lineages and ultimately provide insight into when and where anatomically-modern humans came into contact with archaic hominins. Niyomi graduated in 2022 and is now an NSF Postdoctoral Fellow at the University of Nevada-Reno, working in Julie Allen's lab.
Lauren Rowan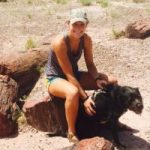 PhD student, Dept of Biology

Lauren's research forcused on bat populations in The Bahamas. She used genetics, fossil data, and trait-based characteristics of three bat species to examine historical and contemporary migration patterns, ancient and modern population structure, and patterns of extinction. Lauren graduated in 2021 and is now working for a genomics company.
Kelly Speer
Masters student, Dept of Biology

Kelly's research focused on examining population structure of free-tailed bats (Tadarida brasiliensis) and the implications of this structure for obligate blood-feeding ectoparasites called bat flies (Streblidae). Her Master's thesis focused on island populations in the Bahamas, which provide a controlled system to analyze fragmentation and migration.  Kelly finished her masters in 2015 and obtained her Ph.D. at the Richard Gilder Graduate School at the American Museum of Natural History in 2019.  She is now a Biodiversity Genomics and George E. Burch Postdoctoral Fellow at the Smithsonian National Zoo & Conservation Biology Institute.
Jorge Luis Pino
PhD student, Reed & Phelps Labs, Dept. of Biology

Jorge's research focused on the singing mice of Mexico and Central America. He examined the phylogeography of the genus (Scotinomys) and investigated patterns of gene flow. He used a combination of molecular markers and GIS modeling to better understand how genes are moving between populations over this complex landscape.
Personal website: www.jorgepino-panama.weebly.com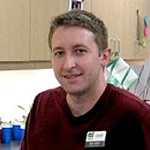 Bret Boyd
PhD student, UF Genetics Institute
Bret was interested in applying genomic data to understand how lice capture and retain new bacterial symbionts. He investigated the possibility that horizontal gene transfer may facilitate symbiont replacement in lice. This research focused on a small bacterial chromosome that encodes for de novo synthesis of pantothenate found in human lice. Pantothenate is considered to be an essential product that the symbiont produces for the louse and acquisition of the plasmid might facilitate symbiont replacement. He also developed methods to sequence and assemble whole genomes of louse symbionts. He investigated whole genomes from nine different louse symbionts and compared them to one another. Bret is now an Assistant Professor at Virginia Commonwealth University.
Angelo Soto-Centeno 
PhD student, Dept of Biology
Angelo used distribution models, fossils, and genetics to study how climate change affects populations of bats on Caribbean Islands. He analyzed DNA under a coalescent framework (i.e. projected towards the past) to understand island bat population sizes, movement of bats among islands, etc., over time. Also, he used current and fossil-validated population distribution models to understand the changes that may have occurred in populations and their available habitat as climate changed. The combined use of DNA, coalescent methods, distribution models, and fossils is very powerful and allows him to learn about the evolutionary processes that shaped island bat populations and how bats reacted to climate change in the past, which is very important to have an understanding of what happens to these bats today and to be able to predict what may happen to them in the future. Angelo is currently an Assistant Professor at Rutger's University.
Personal website: mormoops.com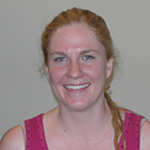 Julie Allen
PhD Student, Dept. of Biology
Julie was interested in understanding how animals have evolved over time. In particular, animals that must rely on other organisms like parasites and mutualists. She looked at deeper evolutionary relationships between the parasites and compared those with the evolutionary relationships of their hosts, looking at how the two coevolved. She was also interested in population level interactions; for example, how these parasites move from host to host and how the behavior of a host affects the parasite.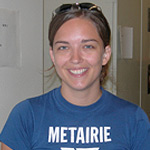 Melissa Toups
M.S. student, Dept. of Biology
Melissa studied host/parasite co-demography and co-evolution in my lab. She has two manuscripts that she's working up now on the microsats that she developed for human lice, and a manuscript using clothing lice to explore hypotheses of clothing use in early hominids. She is now a postdoc in the Vicoso Lab at the Institute of Science and Technology Austria.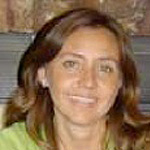 Catalina Rivadeneira
M.S. student, School of Natural Resources and the Environment
Catalina studied the genetic change in two populations of Florida Mice (Podomys floridanus) separated in time by 50 years. She genotyped microsatellite loci from populations in the 1950s, 1980s, and 2000s, thanks to collections in the Florida Museum of Natural History. This effectively lets us go back in time to examine the population genetics of historical populations, and look at how those populations have changed over the last 50 years. This is especially important when land-use changes have been dramatic as they have been during the last 50 years in the state of Florida.
Nerming Briones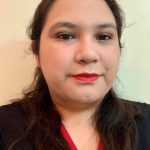 Nerming started working at Reed's Molecular Lab in 2019, under the mentorship of Dr. Aida Miro. She's been specifically involved in the louse project, analyzing mtDNA and building phylogenetic trees. After finishing her undergraduate in Anthropology, she is planning on applying to graduate school and continue being involved in research.
Luna Leone

Luna began as a volunteer undergraduate researcher in the Mammal range, where she assisted post-doctoral researcher, Dr. Aida Miro, with cataloging donated lice specimens. She also assisted graduate student Niyomi House with gathering morphological data on the louse specimens for her thesis. To do this, she helped CT scan lice at the UF Nanoscale Research Facility. After she graduated from UF with a Bachelor of Science in zoology, Luna was hired to assist Dr. Miro with the genetic portion of the louse study.
Eve Rowland

Bachelors of Science – Zoology and Bachelors of Arts- Anthropology
Eve started as a volunteer in the mammal collection in 2017 and then worked on several research projects until she graduated in 2020.  Along with volunteering, Eve worked on a research project on the cranial morphology differences in Atlantic subspecies of the beach mouse Peromyscus polionotus, collaborated on a project looking at the tooth morphology of rodents in the genus Alticola in Pakistan as a way to distinguish species, and also assisted in the lab on the on-going human-louse project.  Eve is now pursuing her Ph.D. at the University of New Mexico.
Samantha Johnson
Bachelors of Science – Department of Bioengineering
Samantha studied the population genetics of Gervais's funnel-eared bat (Nyctiellus lepidus) for her honor's undergraduate thesis. She is now in graduate school at the University of Texas
Gebreyes Kassu
Bachelors of Science – Department of Biology
Gebreyes studied the genetics of human parasites and symbiotic bacteria that live within them.  Most of his work involved lots and lots of PCR looking for signs of certain bacteria such as Wolbachia.
Melina G. Marte
Bachelors of Health Science – Occupational Therapy
For herhonor's thesis, Melina studied the cave microbiota (bacteria and fungi) of different caves in the Bahamas.  Under the mentorship of Angelo Soto-Centeno, she did a general inventory of the different bacterial and fungal species found in relatively undisturbed (low human/bat contact) and disturbed caves (high human/bat contact) to determine the potential pathogens to which bats and humans may become in contact with. Additionally, she sampled different species of bats to assess their potential as carriers of cave bacteria and/or fungi that may further be passed on from one roost to another.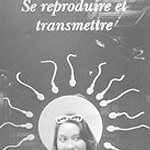 Kristin Magrini (undergraduate researcher).
Kristin worked on virtually every project in the lab during her tenure here. Among other projects, she led a research project looking at measures of gene flow among island populations of a common Caribbean bat (Mexican free-tailed bat, Tadarida brasiliensis).
Jackie Fane
Jackie worked on a project involving the evolution of human lice and how that might relate to the evolution of humans, investigating two deeply divergent lineages of lice that both occur on living humans and trying to learn whether these lice were geographically clustered around the world.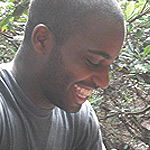 Ty Christian
Ty studied brocket deer in Panama with Jorge Pino in association with UF's PCP PIRE program, an NSF-funded program to promote international research.
Katie Scholl
Katie worked on a University Scholars project to determine the genetic structure of parasite populations of a species of sucking louse (Pedicinus badii) that parasitizes Red Colobus monkeys in Uganda.
Daphna Shaw
Daphna's project was in conjunction with Dr. Robinson from the Ordway Lab and Dr. Reed from the Molecular Mammalogy Lab. Her goal was to determine if high territory density and inbreeding avoidance contributed to the presence of EPP in a Mockingbird (Mimus polyglottos) population present on the UF campus. Funding for my project was made possible through the University Scholars Program and the Wilson Ornithological Society.
Chelsey Spirson
Chelsey's research used specimens of Key Largo Woodrats (Neotoma floridana smalli) in the Mammal Collection that were collected in the 1950s and compared them to recent populations using microsatellite DNA.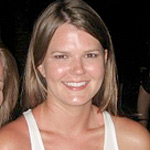 Karen Olson
Karen worked on gene flow between isolated populations of Key Largo woodrats using specimens in the mammal collection.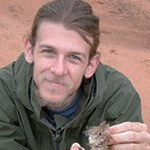 Kyle Finn
Kyle's primary project in the mammal range focused on processing Florida Panthers (Puma concolor coryi) we received from FWC for placement into the collection. His other projects included curating various taxa, preparing study skins, and cleaning specimens.  Kyle is currently a research assistant on the Kalahari Meerkat project in South Africa.
Sergio Gonzalez
Sergio worked on a number of undergraduate research projects associated with his University Scholars Award.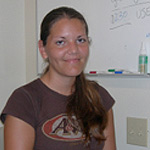 Lisa Barrow
University Scholars Program, now at FSU
Her research investigated the Southeastern Pocket Gopher, which is a species that was instrumental in starting the field of phylogeography (Avise, 1979). This species occurs in two forms that have a large genetic break at the Apalachicola and Flint Rivers. We used mtDNA collected from museum skins to examine this species throughout its range, including isolated populations that are now completely extirpated and exist only in the Mammal Collection. In addition, she used niche modeling to determine whether the two genetic lineages have distinctly different fundamental niches. She was recently awarded an NSF Predoctoral Fellowship and is in the Ph.D. program at FSU in the Moriarty Lemmon Lab.
Judit Ungvari-Martin
Undergraduate research, Dept. of Zoology
Judit worked on several projects with Julie Allen. She was awarded an NSF Predoctoral Fellowship for her research, and recently completed her PhD in Scott Robinson's lab at UF.  Read more about Judit's research here.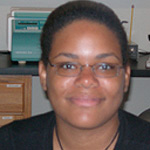 Tamar Carter
Undergrad researcher, University Scholars Program
Tamar worked on a number of project in our lab as an undergraduate, and present her research at the SMBE meetings in Barcelona, Spain in 2008. She was recently awarded an NSF Predoctoral Fellowship, and is now enrolled in the Genetics Graduate Program at UF studying molecular anthropology with Connie Mulligan.
Shelly Flanagin
Undergraduate researcher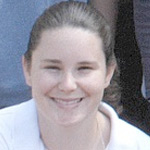 Lauren Long
Lauren was an undergraduate working on numerous projects in the molecular lab. She is now a graduate student in wetlands here at UF.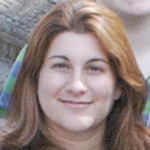 Kier Ancona
Kier worked in the mammal collections for many years as both a volunteer and as a paid curatorial assistant. Kier recently graduated with a M.S. in Biology from the Dept. of Biology at Valdosta State University.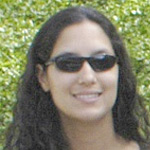 Emerita Ricci
Emer helped get the lab up and running when I first moved to Gainesville. She learned how to do DNA extractions, PCR, and cloning within a semester and was instrumental in getting the first bits of data in the new lab. Last I heard she was in Raleigh.
The following undergrads assisted former M.S. student Kelly Speer with her molecular research on bats and their batflies in the Bahamas:
Emily Bush
Allie Gerace
Nicole Norelli
Mitul Patel
Becky Richey
Bhavya Sheth
Claudia Zafra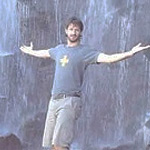 Ariel Toloza
Ariel visited from Argentina, where he worked in the laboratory of María Inés Piccolo studying insecticide resistance in head lice. He learned new molecular skills in our lab, and we collaborated with Ariel and Maria to determine what constitutes a "population" of head lice in Buenos Aires.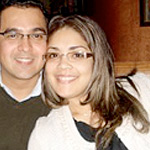 Mary Luz
While visiting from Panama, Mary some new molecular skills in the lab, such as DNA extraction, PCR, and DNA sequencing. She helped Jorge Pino with some of his work on singing mice.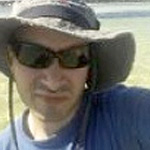 Greg Traub
BioCorder Programmer
Greg was a programmer for the NSF-funded BioCorder project.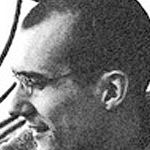 Simon Rycroft
BioCorder Programmer
Simon was a programmer for the NSF-funded BioCorder project. He is now working with Vincent Smith at the British Natural History Museum on the Sketchpad project.
Matt Collins
BioCorder Lead Programmer
Matt was the lead programmer and project manager for the NSF-funded BioCorder project. BioCorder serves a few functions. It acts as a Lab Information Management System (LIMS) for work done in the molecular lab, but it also helps specimen-based biologists by linking work done in the molecular lab back to the original specimens collected. BioCorder also serves to foster collaboration among geographically distant labs by allowing collaborators to have real-time access to the same data.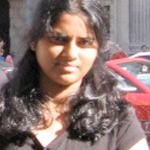 Nithya V.
Nithya was a programmer for the BioCorder project, and a graduate student from the CISE Dept.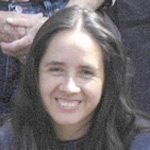 Olga L. Montenegro
Olga worked for us during her time as a PhD student in UF's Dept. of Wildlife Ecology and Conservation. She helped acquire latitude/longitude coordinates for the mammal collection, and is now a professor in her home country of Colombia.
Sonia Cavanelli
Sonia worked for us during her PhD program in the Dept. of Wildlife Ecology and Conservation. She helped to calculate latitude/longitude coordinates for the mammal collection.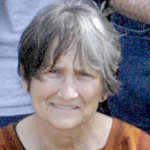 Laurie Wilkins
Research Associate
Laurie is a former collections manager and researcher in the collections. She has studied our extensive collection of Florida Panthers to evaluate diet and health in this highly inbred and dwindling population. Among other areas, her research investigated the all-too common bone abnormalities that afflict these large cats.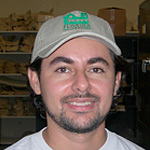 Pedro Mendez
Research Associate
Pedro recently finished his M.S. at Oxford studying neotropical primatology and is currently working on his Ph.D. there.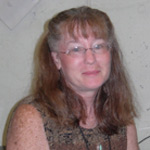 Candace McCaffery
Collection Manager
Candace was responsible for the day-to-day operation of the Mammal Collection until her retirement in June 2014.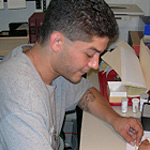 Roberto Quinonez
Preparator
Jennifer Newkirk
Preparator
Jennifer worked in the dermestid beetle colony lab from 2016-2017 while an undergraduate.
Josh Ringer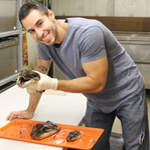 Preparator
Josh worked in the dermestid beetle colony lab from 2014-2018 before moving on to graduate school here at UF.  Josh graduated in 2020.