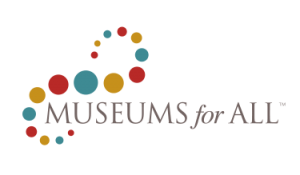 GAINESVILLE, Fla. — Beginning today, the Florida Museum of Natural History is offering reduced admission to low-income guests as part of a nationwide program to encourage museum visitation and accessibility for families from all socioeconomic groups.
Guests who present a valid electronic benefits transfer card may enter the "Butterfly Rainforest" and featured exhibition for a reduced fee of $3 per adult as part of "Museums for All," an initiative of the Association of Children's Museums and Institute of Museum and Library Services.
"We hope this program will expand access and provide meaningful connections to science in our community," said Darcie MacMahon, Florida Museum exhibits and public programs director. "If we can inspire one young person to follow a career in science or one family to experience learning together in a new way, we will consider this program a success."
Up to four discounted tickets, $3 for adults and free for children ages 3 to 17, may be issued per EBT card. Children must be accompanied by an adult.
This offer is not valid for field trips, group packages or special events, and may not be combined with other discounts.
General admission to the Florida Museum, including all permanent exhibits, is free. Museums for All helps remove financial barriers that may prevent some members of the community from experiencing hundreds of butterflies from around the world in the "Butterfly Rainforest" or engaging with intriguing science highlighted in featured exhibitions.
The Florida Museum is located at 3215 Hull Road in the University of Florida Cultural Plaza in Gainesville. It is open from 10 a.m. to 5 p.m. Monday through Saturday and from noon to 5 p.m. on Sunday. Parking is $4 (cash only) but free on weekends and state and university holidays. The museum is closed on Thanksgiving, Christmas Eve and Christmas Day.
Museums for All was started in October 2014 and includes 126 participating museums in 32 states and Washington, D.C.
For more information, call 352-846-2000 or visit www.floridamuseum.ufl.edu/admission.
-30-
Writer: Elizabeth Brown, 352-273-2034, ebrown@flmnh.ufl.edu
Source: Darcie MacMahon, 352-273-2053, dmacmahon@flmnh.ufl.edu
Media contact: Paul Ramey, 352-273-2054, pramey@flmnh.ufl.edu