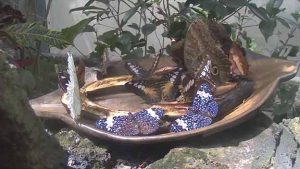 GAINESVILLE, Fla. — The University of Florida's Butterfly Rainforest exhibit may now be viewed worldwide via three streaming content cameras available on the Florida Museum of Natural History website.
Visitors may view links to all camera feeds at http://www.floridamuseum.ufl.edu/critter-cams/. The feeds include the overall exhibit on the overhead canopy camera as well as up-close views of a fruit-feeding station and inside angle showing adults emerging in the rearing lab on the chrysalis cam.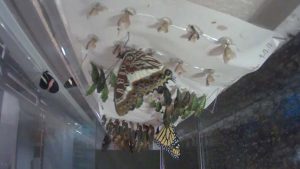 "Now we have the opportunity to showcase the exhibit in real-time," said assistant curator for Lepidoptera Jaret Daniels, who also oversees the museum's exhibits and public programs division. "This gives visitors a chance to view the exhibit from anywhere in the world, which is very exciting."
The exhibit is part of the museum's McGuire Center for Lepidoptera and Biodiversity, the world's largest research center for the study of butterflies and moths. The center also houses one of the world's largest butterfly and moth collections at more than 10 million specimens.
In addition to providing various views of butterflies, the cameras also allow guests the advantage of checking weather conditions in Gainesville before planning a trip. The Butterfly Rainforest exhibit contains hundreds of live butterflies and 60-80 species at any given time.
The butterfly cameras are the museum's second set of streaming webcams. Visitors may also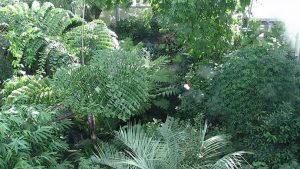 view the UF bat houses located on Museum Road across from Lake Alice via webcams installed in 2011.
The exterior camera that shows bats exiting at dusk is working, but the interior bat house-cam is currently being repaired. Links to the bat-cams also are available at http://www.floridamuseum.ufl.edu/critter-cams/.
-30-
Source: Jaret Daniels, 352-316-0113, jdaniels@flmnh.ufl.edu
Writer: Paul Ramey, 352-273-2054, pramey@flmnh.ufl.edu
Media contact: Paul Ramey, 352-273-2054