PHOTOS AVAILABLE
GAINESVILLE, Fla. — University of Florida faculty and staff are invited to enjoy free admission and gift shop and plant sale discounts at the Florida Museum of Natural History from 10 a.m. to 5 p.m. on Dec. 1 as part of "UF Faculty and Staff Appreciation Day."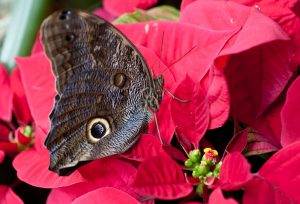 UF employees will receive postcards through campus mail that may be presented at the front desk for free admission to the "Peanuts…Naturally: Charlie Brown and Friends Explore Nature" and "Butterfly Rainforest" exhibits. Employees who do not receive a postcard may present a valid Gator 1 ID for free admission. The museum's other exhibits are free. Employees may also show their Gator 1 ID to receive a 10 percent discount in the museum gift shops, including butterfly-friendly plant purchases, Dec. 1-9.
"The staff and faculty represent UF's most valuable asset," Florida Museum of Natural History Director Douglas Jones said. "By offering free admission to the "Butterfly Rainforest" and Peanuts…Naturally,' the Florida Museum can show its appreciation for all they do to enrich our community."
In addition to "Peanuts…Naturally," which closes Jan. 2, other temporary exhibits include "Water: Discovering and Sharing Solutions," which also closes Jan. 2, "Dugout Canoes: Paddling through the Americas," on display through fall 2013, and "Spineless: Portraits of Marine Invertebrates – The Backbone of Life in the Sea," on display through April 14.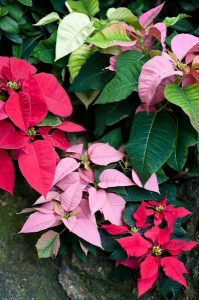 Other permanent exhibits include "Our Energy Future," "Explore Research," "Museum Collections are the Library of Life," "Florida Fossils: Evolution of Life & Land," "Northwest Florida: Waterways & Wildlife," and "South Florida People & Environments."
The Butterfly Rainforest is a 6,400-square-foot screened, outdoor enclosure with tropical plants and hundreds of living butterflies from around the world. The exhibit features a display of multicolored poinsettias through Dec. 31, providing a backdrop for visitors to take family photographs. Rainforest employees conduct butterfly releases with a brief presentation in the exhibit Monday through Friday at 2 p.m. and Saturday and Sunday at 2, 3 and 4 p.m., weather permitting.
"Peanuts…Naturally: Charlie Brown and Friends Explore Nature" takes a light-hearted look at Charles Schulz's exploration of the natural world through "Peanuts" comic strips, videos, objects and interactive stations, in addition to specimens from the
Florida Museum's collections. Topics include the universe, "web of nature," trees, birds, the elements, gardening and Charlie Brown's Environmental Protection Agency escapade.
-30-
Source: Jaret Daniels, 352-273-2052
Writer: Katina Prokos, kprokos@flmnh.ufl.edu
Media contact: Paul Ramey, 352-273-2054, pramey@flmnh.ufl.edu