Hello friends and followers of PCP PIRE! I'm Evan Whiting, one of the new Summer 2014 PCP PIRE interns. I recently graduated with highest honors from the University of Florida with my B.S. in zoology (geology minor) after 4 years of study. Go Gators! I have also volunteered, worked, and conducted research at the Florida Museum of Natural History for over 3 years, and am pursuing a career in vertebrate zoology.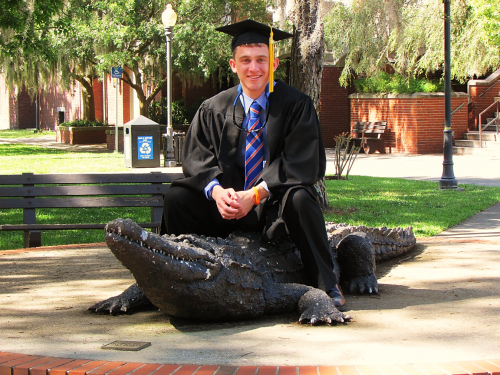 My main research interests include the evolution, systematics, anatomy, ecology, biogeography, and diversity of birds and reptiles, especially with respect to climate and environmental change. Using the fossil record as a window into the past can help us understand the dynamics of biodiversity during major climate change events in Earth's geologic history, as well as how we can potentially better preserve modern biodiversity.
This is my second time going to Panama for paleontological fieldwork. I went this past March through the University of Florida course "Cenozoic Vertebrates of the Neotropics" and got to experience firsthand what it's like to collect fossils along the Panama Canal. I can't wait to see what living and fossil treasures Panama has in store for me this summer, before I begin graduate school at the University of Nebraska–Lincoln this fall!