The interns departed Gainesville at 6:30AM May 28, ready for their 2.5 month adventure in Panama.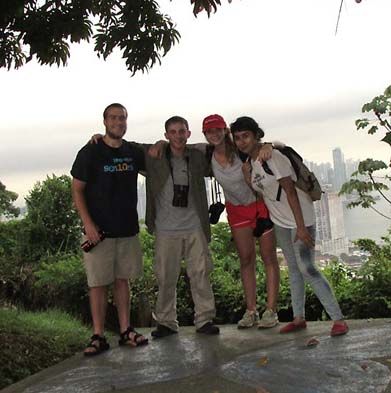 A mini-biography of the Summer 2014 intern cohort is available in the PCP PIRE monthly eNewsletter.
Once they arrived and were registered with STRI, they were off again to the southern part of Panama.
The first three weeks of the internship will be spent on the Azuero Peninsula as part of a field course being run by the University of the Andes, Colombia.
The field course blog run by the University of the Andes students can be found here.
PCP PIRE affiliates Dr. Austin Hendy, Aldo Rincon, and Jorge Moreno Bernal are accompanying the interns for various portions of the field course. Unfortunately, they have no internet access during the field course, so we won't hear from them until late June.