The McGuire Center hosts numerous visiting researchers throughout the year. With the easing of travel restrictions, the past two months have been an enjoyable and busy time at the Center with several old friends and colleagues stopping by for quick visits while on spring break and others joining us for longer visits to work on specific projects.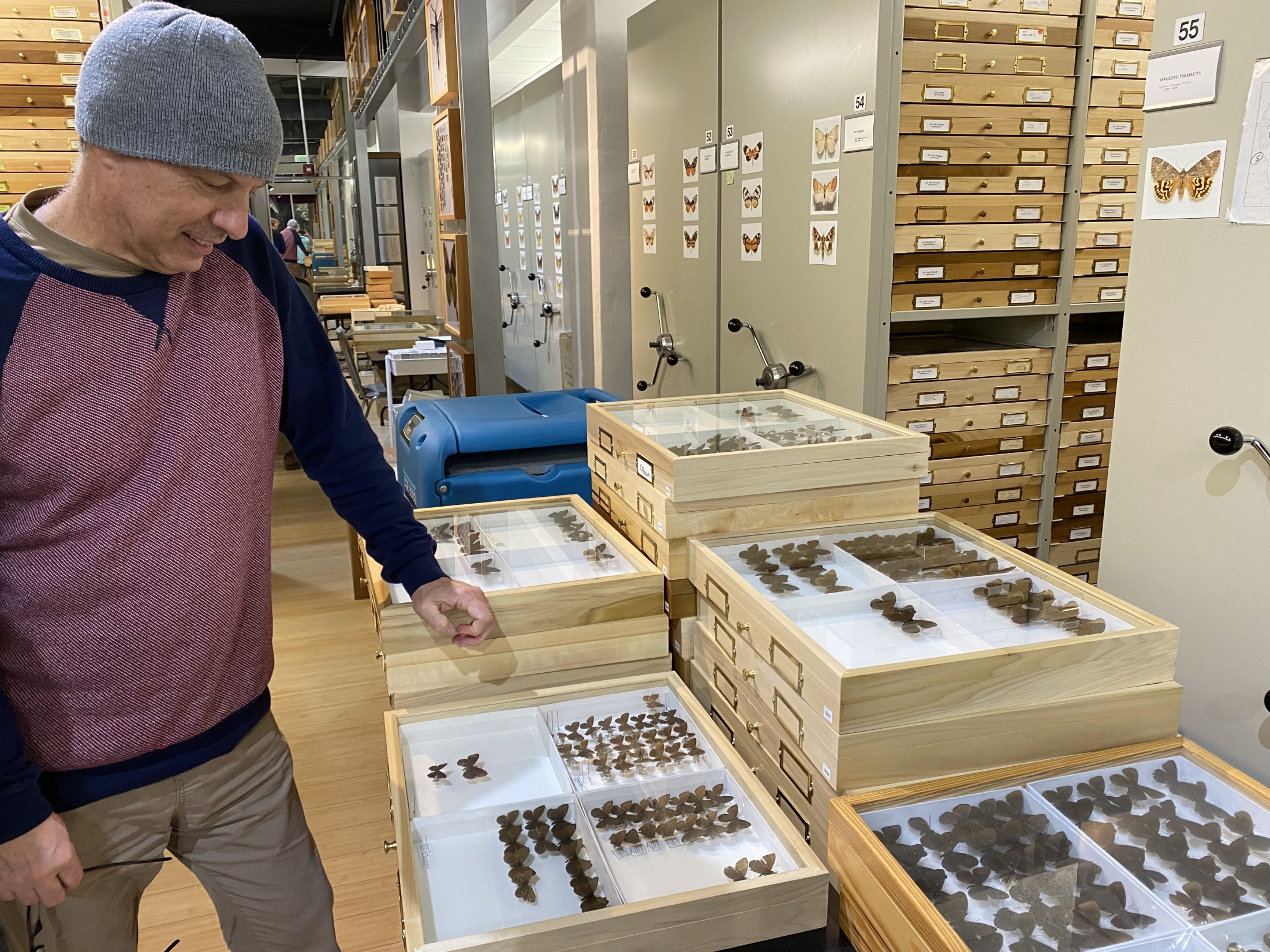 Tomasz Pyrcz, Professor of Biology, Jagiellonian University, Kraków, Poland, spent several days working in our collections in March. He is leading a number of projects on the systematics and evolution of Neotropical montane Lepidoptera, including several in collaboration with Keith Willmott. Our Central American holdings of Pronophilina butterflies (Nymphalidae; Satyrinae), as well as Erateina and Heterusia moths (Geometridae), were of particular interest. Tomasz worked on organizing and checking specimens in these sections of our collection, examined type specimens, selected loan material, and sampled legs for DNA studies. As our collections are especially rich in material from Mexico, he was able to fill gaps in his distributional data set and obtain material needed for revising the taxonomy of Mexican Pronophilina as well as select samples for completing a subtribal level phylogeny.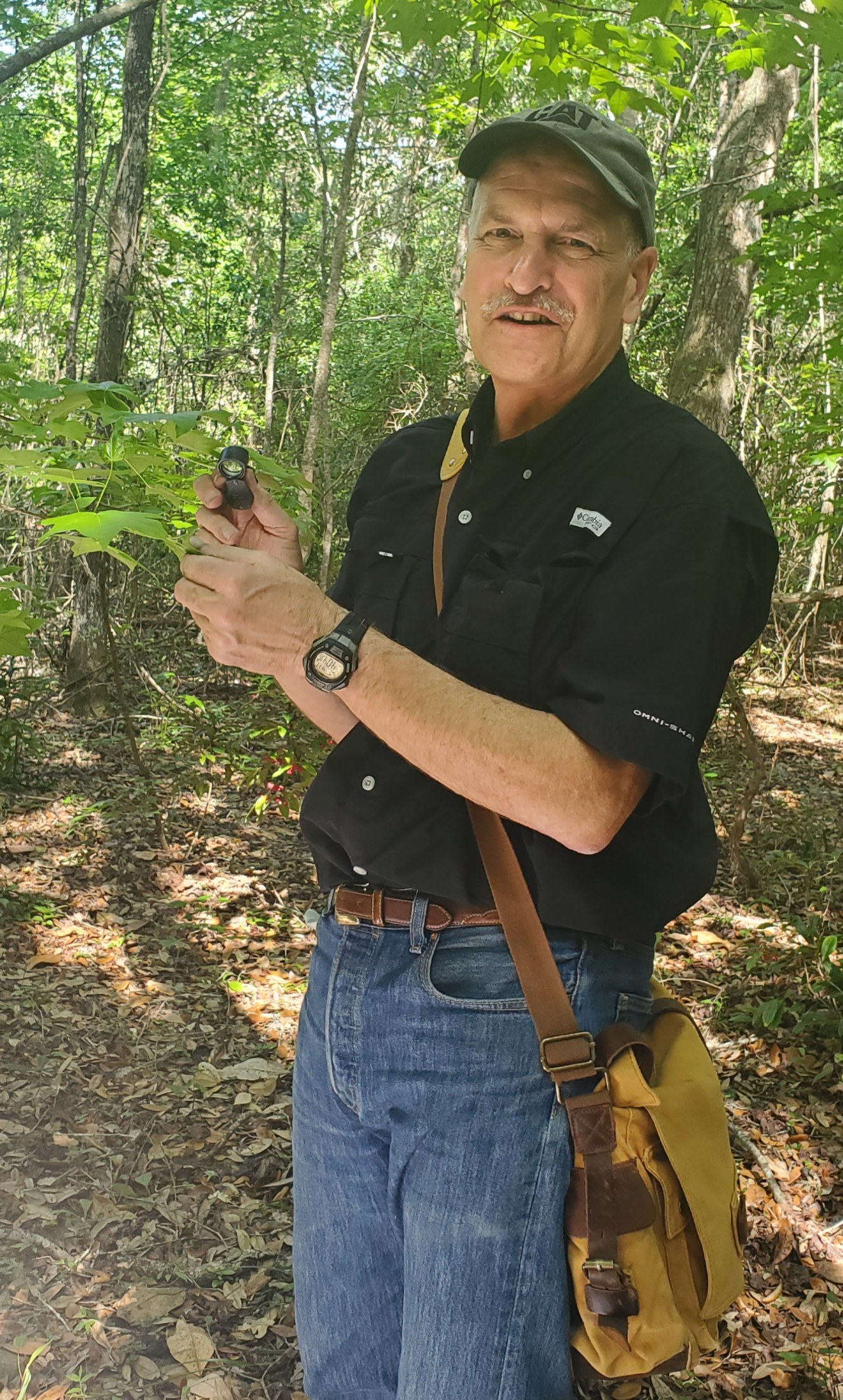 David Wagner, professor of ecology and evolutionary biology at the Department of Ecology & Evolutionary Biology, University of Connecticut, visited the Gainesville area earlier this month.  Dave is well known for his numerous books and publications, including a popular field guide, Caterpillars of Eastern North America.  Along with several caterpillar collecting missions in the area, Dave worked in our collections and spent time visiting with McGuire Center students and staff. Dave has a broad range of interests involving biosystematics of Lepidoptera, insect decline, and invertebrate conservation. While he has a strong background in Lepidoptera phylogenetics and taxonomy, his recent focus is on the consequences of global insect declines, and especially the role of drought as a driver of faunal change across arid lands and the tropics. At the McGuire Center, Dave presented an hour-long seminar entitled "Insect decline in the Anthropocene: Death by a thousand cuts." This was our first hybrid seminar since the pandemic and it was very well attended, both in person and via Zoom.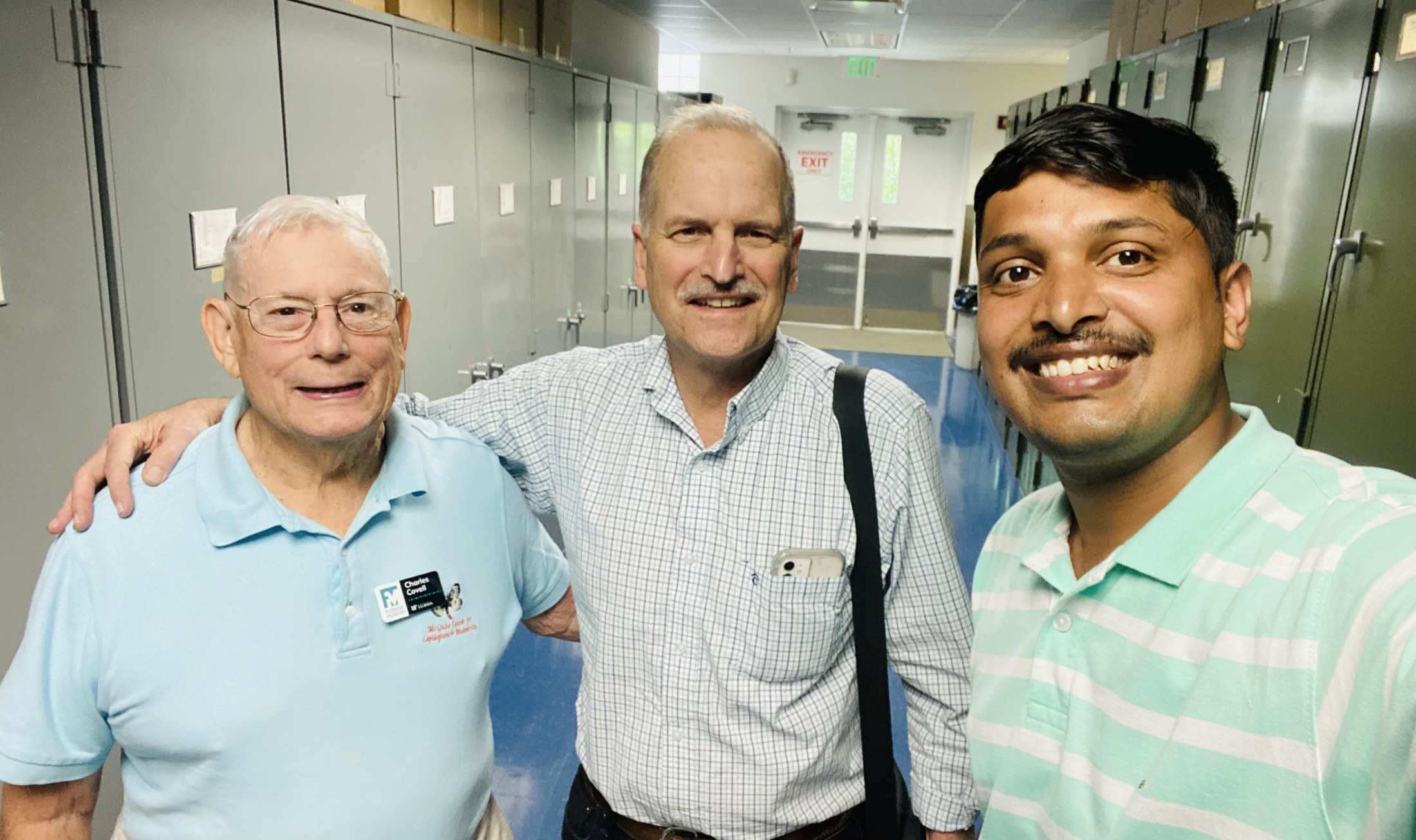 Pathour Rajendra Shashank recently joined the Kawahara Lab as visiting Postdoctoral researcher. Shashank is working as a Scientist at the Division of Entomology, ICAR-Indian Agricultural Research Institute, New Delhi, India. He received his Ph.D. from the University of Agricultural Sciences, Bengaluru, India, and worked on integrative taxonomy of the Conogethes species complex (family Crambidae). In recent years, Shashank's research has focused on insect taxonomy, biodiversity, molecular diagnosis, and invasive insect pests. He is responsible for the collection, curation, and identification of Lepidoptera in the IARI-National Pusa Collection for agricultural insect pests. From 2013 to 2022, he provided Insect Pest Diagnostic Services for more than 40 Indian and other national institutes/universities. Shashank has nine years of teaching and research experience in Entomology and has mentored seven graduate students. At the Kawahara lab, he will be working on developing a proof-of-concept using CRISPR technology, for the identification of the invasive pest, Tuta absoluta (Tomato Leafminer, family Gelechiidae), and related species. During his free time, Shashank enjoys macro photography, science popularization, and spending time with family.