As expected, after 2 weeks of searching it's becoming more difficult to find different species. We no longer need to pick up every brittle star we see, or every hermit crab, as they have likely already been documented. We've had to start looking with a finer-toothed comb. In fact, John's comb has gotten so fine that I often have to ask him which speck in the container is the snail that I'm supposed to preserve and which is a grain of sand. We've also hit some different habitats. Here are Gustav and François bagging a giant crab at a brackish pond that we visited.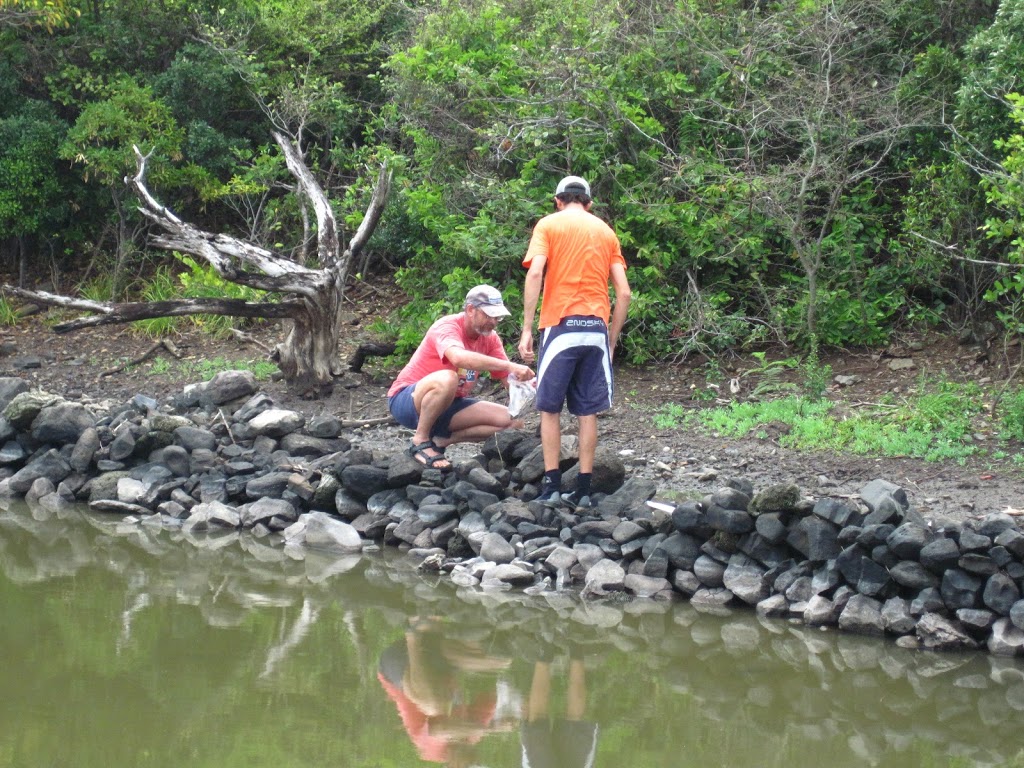 To get here we braved cactus and wasps, both of which claimed John as a victim. From the look of that water, and the smell, and the proximity to the sewage treatment plant, we might have been braving other things as well.
We've also stepped up the number of collecting events per day including shore dives in addition to snorkeling on the weekend when the boat is not available. We've also been going through lots of mass samples. Here are John and Art bashing rubble.
Art is hoping for shrimp; John is hoping not to add "hammer smash" to his list of injuries.
Our project is to document the biodiversity of 3 major phyla: mollusca (snails, bivalves, octopus, etc.), arthropoda (crabs, shrimp, ostracods, etc.), and echinodermata (sea stars, urchins, sea cucumbers, etc.). But who can resist the wormy phyla, especially when you find a worm like this!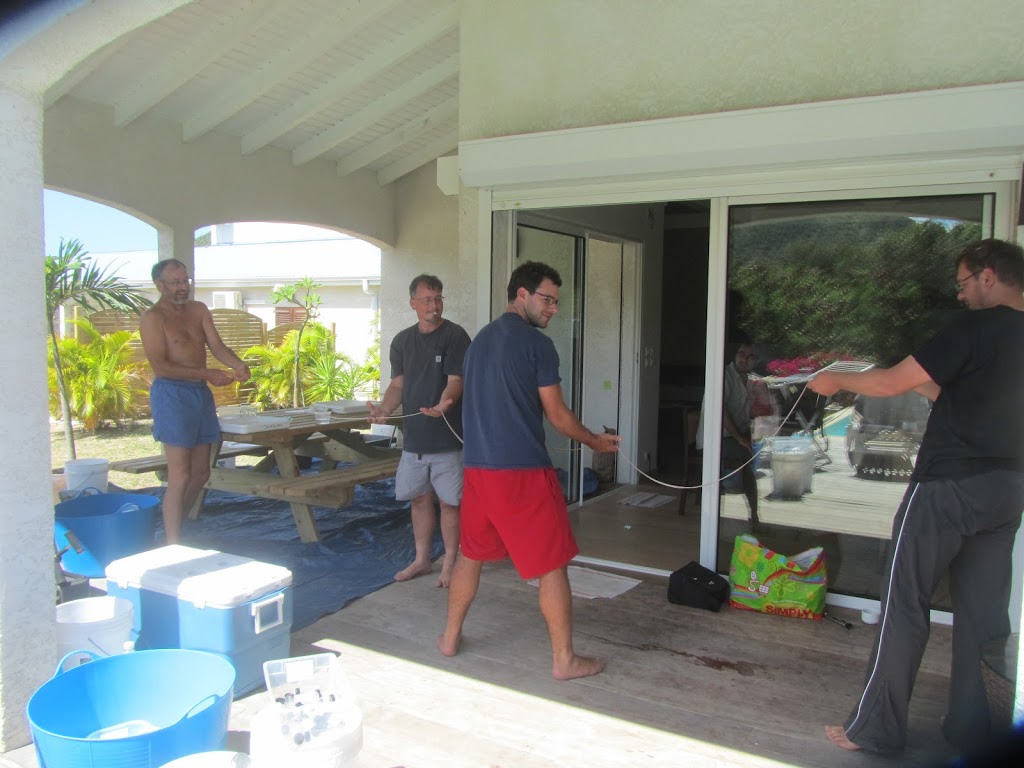 This nemertean worm was over 4 meters long! Art and Jean-Philippe collected it on our night dive, and somehow managed to get it all in one jar without breaking it.
For all this collecting, we have to keep our energy up. At night we all gather around the dining room table…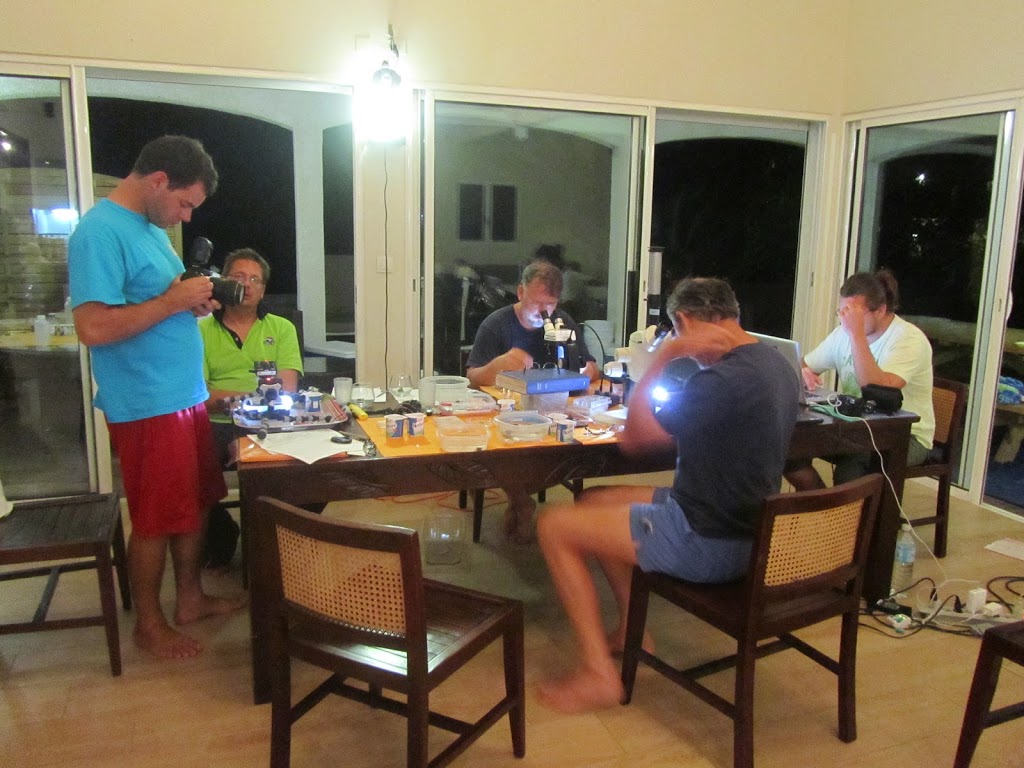 …for processing, and keep our energy up with energetic music and frequent snacking. But sometimes all the energetic music in the world can't sustain you, or isn't available, so you nap when and where you can.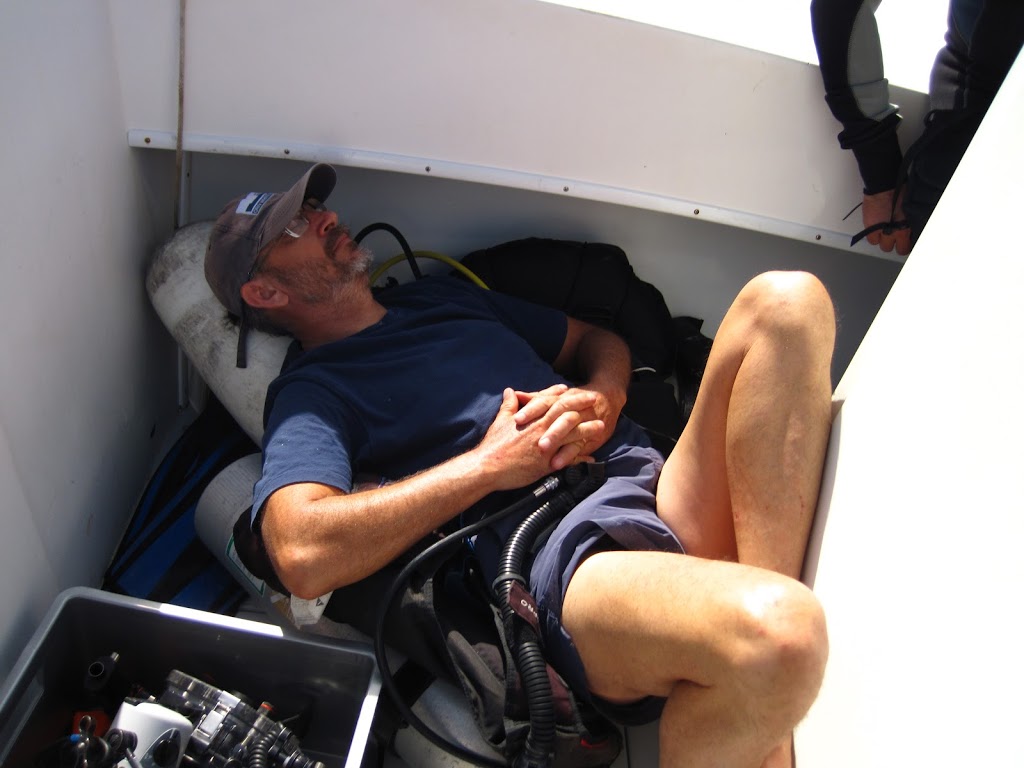 Yes, that's a pile of tanks and regulators that Gustav is laying on, but he does have a nice buoy for a pillow.
Ever attentive to the caloric needs of active field workers such as themselves and the rest of us, François and Jean-Philippe have been keeping us very well fed. This is in spite of our fridge and freezer being full of things like this: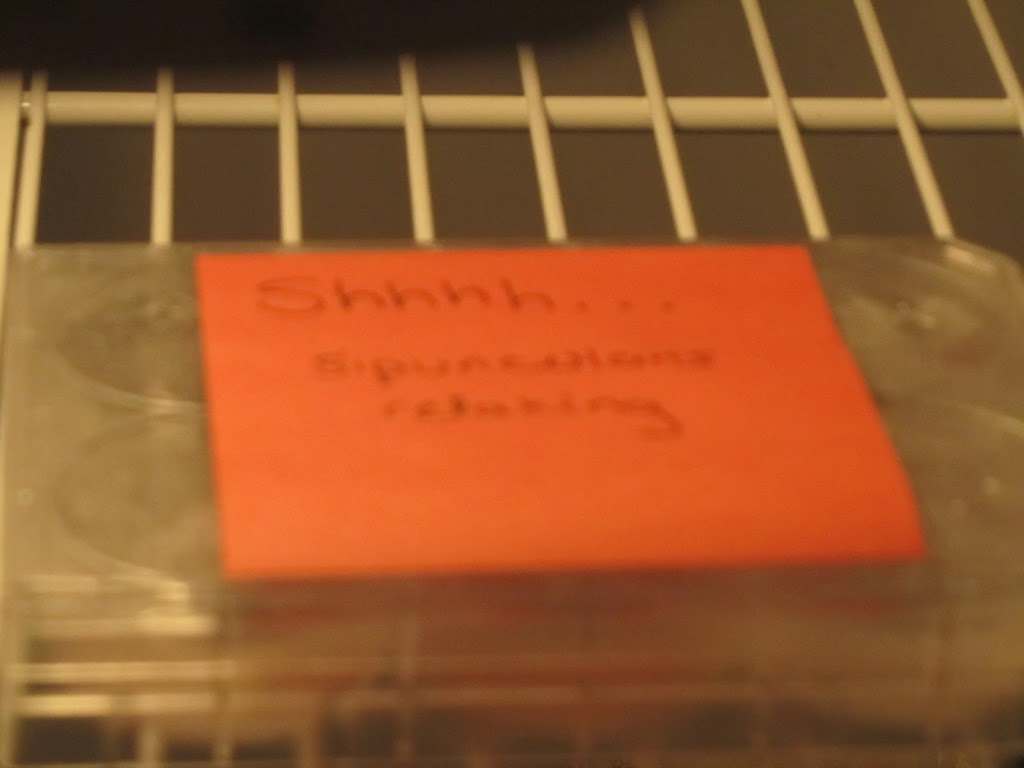 That sign says "Shhhh…sipunculans relaxing." The cold augments the anesthetic effect of the magnesium chloride. It's just common decency, I'm sure you all do it. What kind of person are you if you don't have worms in your fridge?
Only a few more days to pack in the biodiversity!
🙂 Mandy