Congratulations to our 2018 winner!
This year the Florida Museum hosted its sixth ButterflyFest Facebook Photo Challenge! The challenge was designed to educate and promote awareness of wildlife and biodiversity through photography.
Photos had to include some aspect of an ecosystem reflecting both flora and fauna in the image.
The first-place winner received a gift basket, including Museum merchandise and Butterfly Rainforest exhibit tickets.
The Florida Museum will display the winning photo through the end of the month. This photo will also be published in The Gainesville Sun on Saturday, Oct. 13.
Winning entry by Loradel Herringshaw
Photo taken March 2018 in Lake City, Florida
Queen Butterfly | Danaus gilippus  on a Hibiscus flower
©2018 Loradel Herringshaw • All Rights Reserved
Judges' Award Winner
The judges chose this image as the best representation of the "Ecosystem Services" theme.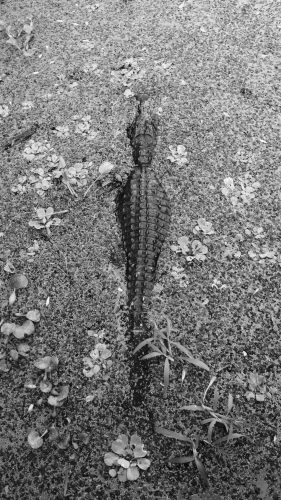 Judges' Award entry by Vince Calabrese
Photo taken September 2018 at La Chua Trail near Gainesville, Florida
American Alligator | Alligator mississippiensis
©2018 Vince Calabrese • All Rights Reserved