Get your toddler excited about science and natural history! Join Discovery Zone nature ambassadors for an exciting and interactive Florida Museum tour. Each tour highlights a specific exhibit or outdoor area and encourages exploration with a closer look at Museum objects.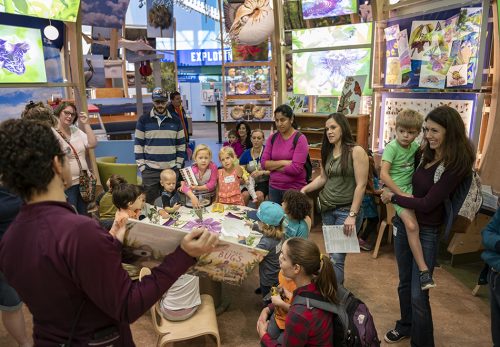 This program promotes sensory experiences, investigation and exploration with a focus on science.
Age: Recommended for children ages 2-5 years old (child must be accompanied by an adult chaperone)
Topic: Bats
Tour: Northwest Florida exhibit & Cave/Museum Tour
Learn more about Tot Trot Tours – Fees, Times and Registration Information
---
The Florida Museum may photograph or video visitors for educational and promotional purposes. Attendance to a Florida Museum event constitutes the attendee's consent regarding the possibility of appearing in Museum marketing materials.