As someone that lives in Southwest Florida but does not like going to the beach, I am always on the lookout for new places to explore. This is a list I have put together of places of natural history interest in the area. While it is not on this list, the Florida Museum's own Randell Research Center is a must-see!
5. J.N. Ding Darling National Wildlife Refuge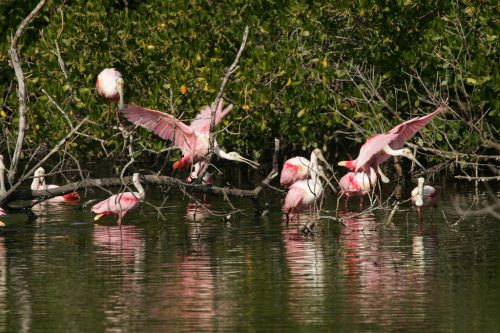 Located on Sanibel Island near Fort Myers in Charlotte Harbor, the Fish and Wildlife Service managed refuge is one of the best and easiest places to go bird watching in southwest Florida with over 245 different species of bird! Covering the majority of Sanibel, Ding Darling covers freshwater marsh, mangrove forests and swamps, open water, tidal flats and mudflats, tropical hardwood hammocks, and seagrass beds. Start in air conditioned (thank goodness) visitor center to have docents help you pick the best way to explore the refuge with options including car, bike, kayak, and foot. The dioramas are beautifully made and will help you identify some of the animals and habits you may encounter on the trails. You can drive along the refuge and park at the designated parking zones and walk the various trails. Along some of the trials, the walkway will gradually rise and fall along Calusa built shell middens that are hidden by mangroves and gumbo limbo.
4. Fakahatchee Strand State Preserve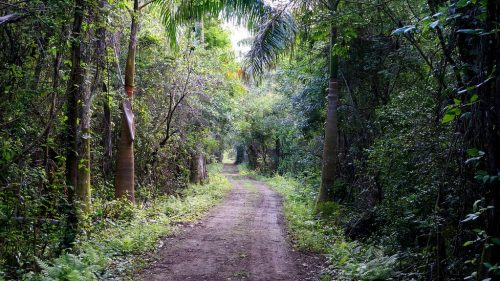 The largest state park in Florida, Fakahatchee is located in the extreme south of Collier County, near Everglades National Park. Fakahatchee is not a marsh however and is instead a linear swamp forest 20 miles long and 5 miles wide slowly flowing south towards Florida Bay. Fakahatee contains one of the best collections of epiphytes including 44 native orchid species and 14 native bromeliad species. There are four main areas of Fakahatchee, including the 2,000 foot long Big Cypress Bend Boardwalk, the meandering East River with its canoe launch, the Jones Grande lakes great for fishing cutting through the heart of the swamp, and 11-mile long James Memorial Drive dirt road great for car, bike, and hiking. Throughout the park, you will find the Florida Panther, the Florida Mink, Florida Black Bear, American Crocodile, and plentiful Royal Palms, Red Maple, Cypress, and Mangrove.
3. Myakka River State Park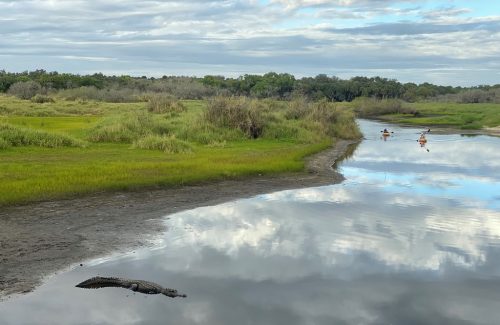 One of the original eight Florida State Parks, Myakka River State Park is located 30 minutes inland from Sarasota and contains wetlands, prairies, hammocks, and pinelands with multiple ways to enjoy the park. The park offers flat bottom boat tours to see the many American Alligators in the Myakka River, as well as close to 39-miles of hiking trails for those that want to stay on dry land. You can also stay overnight at several primitive camping sites, or one of five historic cabins built by the Civilian Conservation Corps during the New Deal in the 1930s. Before you leave, check out the Canopy Walkway which takes you over 25 feet in the air for over 100 feet, and includes a 75-foot-tall tower! The Canopy Walkway helped make an important discovery at its construction, when the Mexican Bromeliad weevil or Metamasius callizona, an invasive species from Central America which could destroy the park's Bromedliad population was spotted. This marked the first time the Mexican Bromeliad Weevil was found in southwest Florida.
2. Historic Spanish Pointe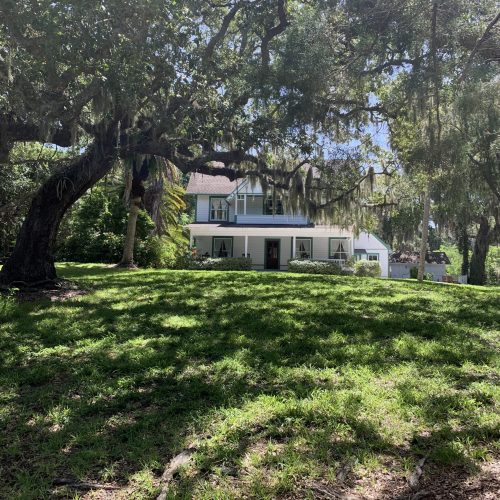 Staying in Sarasota County, check out Historic Spanish Pointe in Osprey, Florida. Nestled along Little Sarasota Bay, Historic Spanish Pointe documents the indigenous Calusa, Anglo-American Pioneers, and Gilded-Aged elite who called the site home. The largest of the middens rise over 25 feet over Little Sarasota Bay with clear views of the bay and mangrove islands. Recently merged with Selby Botanical Garden, Historic Spanish Pointe contains mangrove forest, oak hammocks, and formal gardens which takes you through lush trails, historic buildings, and even inside a shell midden! While inside the cool midden, watch an engaging audiovisual show highlighting Calusa artifacts still contained in the walls of the midden. Ongoing prehistoric and historic archeology continues at the site whereby new areas of the abandoned gardens of real estate mogul Bertha Palmer are uncovered every day.
1. Corkscrew Swamp Sanctuary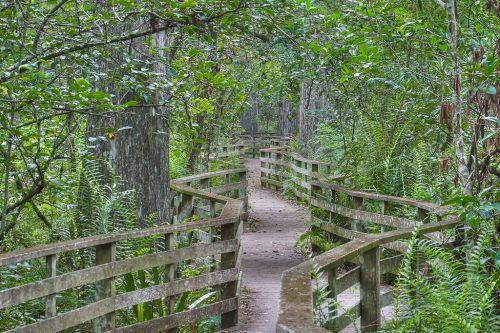 My favorite place to enjoy the natural beauty of Southwest Florida is Corkscrew Swamp Sanctuary. While not as varied as early entries on this list, Corkscrew offers quality over quantity. With a 2.25-mile boardwalk taking your through pine flatwoods, wet prairie, and marsh before leading into a primeval Bald Cypress forest. The Bald Cypress forest is the oldest in North America, soaring over 130 feet in the air and spread out to 25 feet in width. That's as wide as the Myakka River Canopy Walk is high! Corkscrew has one of the few places I have been where it is common for River Otters (Lontra canadensis) to play along the boardwalk. The Bald
Cypress forest also contains the allusive Ghost Orchid (Dendrophylax lindenii) which has bloomed almost year-round in the past rather than just June and July as is expected.
---
This guest post by an intern originally appeared in Wonder & Grow, a blog by Chelsea Collison, one of our former Museum educators.