Explore the latest in Earth Systems research impacting Florida and beyond.
Harmful Algal Blooms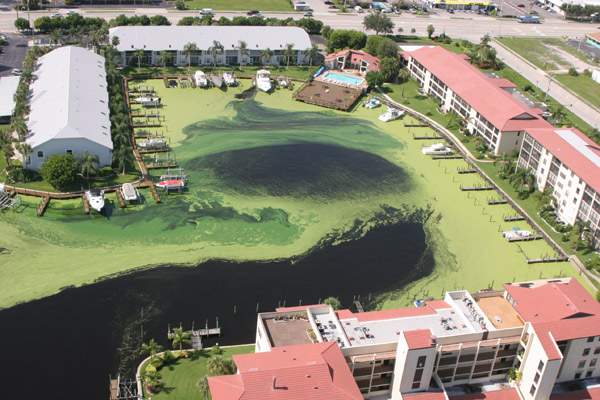 Visit the Florida Museum's new exhibit, Toxic Algae: Florida's Summer of Slime, to see moving images from the harmful algae impacting Florida's coasts. Learn more here: https://www.floridamuseum.ufl.edu/exhibits/algae/
More resources on Florida's algal blooms:
Frequently Asked Questions about the 2018 Red Tide Bloom- UF IFAS
Understanding Florida's Red Tide- Florida Sea Grant
The Future of Harmful Algal Blooms in Florida Inland and Coastal Waters- UF IFAS
Sea Level Rise
Sea level rise is more than just melting ice caps. Learn more with this video by Verge Science, featuring UF Thompson Earth Systems Institute Faculty Fellow Andrea Dutton.