Former K-12 educators Brian Abramowitz and Stephanie Killingsworth have been named K-12 education and outreach coordinators for the University of Florida Thompson Earth Systems Institute's Scientist in Every Florida School program. Their first day was July 1.
The program is a new initiative led by TESI to connect scientists with every K-12 school in the state through virtual classroom visits, web-based learning and scientist-teacher networking opportunities. The project was one of eight selected for UF's "moonshot" initiative, a $17-million effort to solve some of society's most urgent problems.
In their new roles, Abramowitz and Killingsworth will be responsible for implementing the program in five pilot counties: Escambia, Alachua, Seminole, Lee and Palm Beach.
"We're pleased to welcome Stephanie and Brian as experienced educators who understand the importance of connecting research to education," said TESI director Bruce MacFadden.
"Our goal for the 'Scientist in Every Florida School' project is to better train teachers to deliver current science content, while improving students' knowledge about STEM careers. They are well-poised to lead this exciting new initiative."
Brian Abramowitz joins TESI from Dallas, where he was the chair of the science department at Luna High School. During his school's science fairs, Abramowitz would invite scientists to speak with participating students about future STEM careers. He has experience coordinating and facilitating meetings between teachers, district stakeholders, and administrators of both Luna High School and the Perot Museum of Nature and Science.
"I am very excited to bring my experience to this role," Abramowitz said. "As someone who has a great passion for environmental education, I am thrilled to connect scientists and educators to facilitate interactions for our next generation of lifelong learners, critical thinkers and potential future scientists."
Abramowitz has bachelor's degrees in Earth science and secondary education from Syracuse University and a master's degree in education from Hunter College. He will be responsible for implementing the Scientist in Every Florida School Program primarily in Alachua, Escambia and Seminole counties.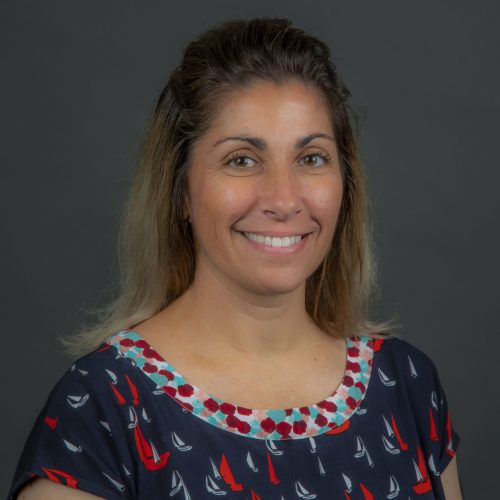 Prior to joining TESI,  Stephanie Killingsworth taught gifted science to middle schoolers in Palm Beach County where she routinely arranged out-of-classroom visits with scientists.
Killingsworth says she is passionate about providing innovative experiences for students to engage in science. She once arranged a long-term lesson plan during which her students traveled to Bawal, India to build sustainable water retrieval systems alongside scientists.
"Florida's K-12 science education system can strategically align the teaching standards with real time scientific research happening at the university level like never before," Killingsworth said.
"While many teachers often have to struggle to find novel, innovative ways to communicate scientific concepts to their students, this program custom pairs teachers with a team of scientists to hit a home run in the classroom. I'm so excited to spread this experience to my fellow teachers."
Killingsworth also developed Surface 71, a student-drive nonprofit with a mission to raise public awareness about the impacts of plastic pollution on marine environments. She received her bachelor's degree in biology from the University of Kansas. Killingsworth's office is located in Palm Beach County and she will be responsible for implementing the program primarily in Seminole, Lee and Palm Beach counties.
To learn more about the Scientist in Every Florida School Program, visit: https://www.floridamuseum.ufl.edu/earth-systems/scientist-in-every-florida-school/