TESI's mission has always been "to advance communication and education about Earth systems science." In its almost two years of existence, the Institute has hired five science communication interns who share the same passion to help Floridians better understand their natural environment.
Four University of Florida students currently work to promote two of TESI's digital outreach pillars: its Earth to Florida newsletter and its Know Your Florida social media campaign.
Since its inception in May 2019, 11 issues of the Earth to Florida newsletter have been sent to a growing list of subscribers. Of the more than 100 accompanying articles, nearly a quarter were produced by TESI interns — and this percentage is only increasing. So far in 2020, students have written more than 60% of the publication's articles.
Each article goes through a series of edits with newsletter head Rebecca Burton before publication. This collaborative process instills good reporting practices and skills in each intern and familiarizes them with the publishing process.
Felipe De La Guerra, a mass communications graduate student, was one of the first interns hired last May. 
He has written 18 Earth to Florida articles in his lengthy career at the Institute, which he said has been a dream.
"Work life here seems more like a family than an office, yet there's always something incredible going on in the background: groundbreaking research, educational programs, science communication," he said. "It's hard to quantify just how important and cool what we do here is."
During his time at TESI, De La Guerra has also spearheaded the Florida Research Roundup newscast as its anchor and contributed his production and editing skills to several videos, such as the Scientist in Every Florida School promotional clip.
"I've definitely improved my writing and editing skills here, since it's so much of what we do," he said. "But I've also had more opportunities to report stories and interview scientists, and you learn so much in the process that you almost become a bona fide expert yourself."
Earlier this year, three more undergraduate journalism majors joined the team: Ellen Bausback, Lianne D'Arcy and Brittney Miller.
Miller joined De La Guerra and Burton as a content curator for TESI's Twitter account and Facebook page and a main contributor to Earth to Florida. Bausback and D'Arcy also work on the publication as well as TESI's Know Your Florida campaign with mentor Sadie Mills.
Know Your Florida began last July as an effort to promote knowledge about the state's wildlife, people, natural history and more to its more than 21.3 million residents. The movement now has more than 250 posts across its Instagram page and TESI's Twitter account. Interns curate content every weekday to fuel this campaign.
D'Arcy, a junior who helps draft Know Your Florida stories and posts, said this campaign can be a start for residents to take action in their communities. She's currently working on a series called, "Forecasting Florida's Future," which dives into the hot topic of climate change.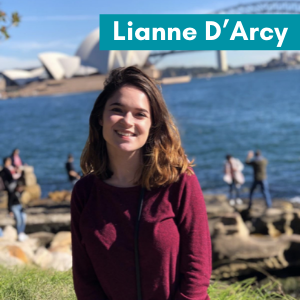 "I personally hope that getting in touch with the ins and outs of our state will foster pride and inspiration in our audience and encourage them to take positive steps for our state's future," she said.
Her internship with TESI combines her two passions, she said — one for writing and one for the environment. She said she thinks this opportunity will aid her hopeful path as an environmental communications manager or outreach coordinator.
"I'm exploring new forms of communication I'd only dabbled in before, like producing video content, and I'm fleshing out the communications skills I previously had," D'Arcy said. "It's refreshing my old skills and challenging my new ones, and I'll definitely be carrying everything I'm learning with me into the future."
Burton, who is TESI's communications manager, said the Institute functions to not only train scientists to better translate their work for the public but also cultivates similar skills in future science writers or educators.
"As a fellow science communicator, I am very proud of how the students have grown in this field," she said. "I am excited to see them use these skills in their future careers."