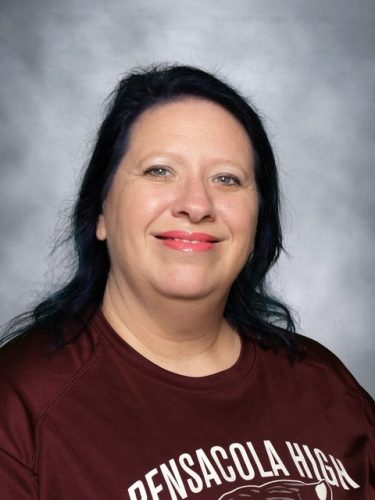 Karen Bruening, an Earth and space experimental science and engineering teacher at Pensacola High School in Escambia County has been named the Scientist in Every Florida School SuperStar Teacher of the Quarter.
Each quarter, the award recognizes one outstanding K-12 public school teacher in Florida for going above and beyond to share their passion for teaching science by participating in SEFS programming, like virtual scientist classroom visits.
When Carol Myers, science specialist for the Escambia County School District, saw the call for nominations, she knew that Bruening would be the perfect candidate. Bruening, who teaches grades 9-12, is a dedicated teacher who has excelled despite this year's challenges.
By being an active participant in the SEFS program, Bruening has brought quality science content to her students during a difficult year. And, even as a seasoned teacher, she never misses the opportunity to further her education. Over the summer, Bruening attended the SEFS week-long professional development workshop on "The Nature of Science," the first to be held in a digital format.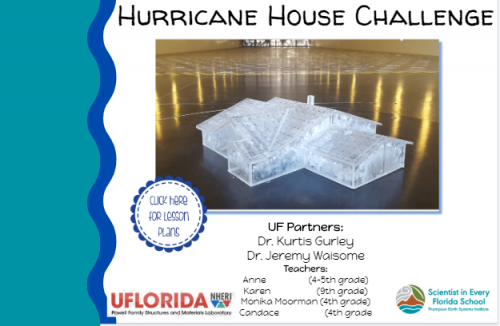 Following the workshop, Bruening set up classroom visits with scientists Kurtis Gurley, associate director and professor at the UF Engineering School of Sustainable Infrastructure & Environment, and Jeremy Waisome, a lecturer in the UF Department of Engineering Education. In addition to her routine teaching duties, Bruening is the sponsor of an engineering club that competes in competitions — so creating an opportunity for students to learn from these scientists was a perfect fit.
Myers dropped in to visit the virtual session and was met with a group of students who were attentive and engaged in the presentation. The scientists challenged students with building a model hurricane house "hurricane house" — a structure that would withstand hurricane wind conditions. The student-built structures would later be tested in a wind tunnel designed by the University of Florida's Powell Family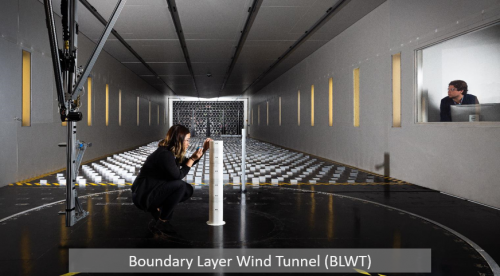 Structure and Materials Laboratory. The machine, created to assist with hurricane research, evaluates the way extreme winds interact with man-made infrastructure. The scientists will make additional visits to Bruening's students throughout the school year.
"Karen is a teacher who really cares about her students and pushes herself to become a better teacher," Myers said in her statement of support.
Later this month, the Escambia County Superintendent of Schools will be present Bruening with the SEFS SuperStar plaque and $250 in prize money for her accomplishments.
SEFS SuperStar Teacher Award nominations are ongoing, with awards presented on a quarterly basis. Learn more and nominate an outstanding K-12 public school teacher by clicking here.