Oftentimes, keeping up with our state's environmental news can be daunting — and sometimes discouraging as we tend to focus on the long list of problems to be solved. But it's just as important for us to focus on the good news.  
We've curated a list of this month's environmental success stories in Florida: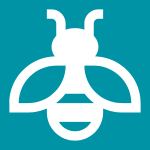 Florida's ultra-rare blue calamintha bee was rediscovered by Florida Museum scientists after four years of no observations. Prior to its rediscovery, researchers were uncertain of its existence, as the species had only been previously recorded in four locations — all of which totaled only 16 square miles in Central Florida. Today, researchers are working on a two-year project that will dive into the bee's population, distribution, nesting habits and more. The project will ultimately help determine whether the bee qualifies for protection under the Endangered Species Act.
The health of the freshwater-starved Hillsborough River in Tampa is showing signs of improvement after a 2007 river recovery plan required freshwater releases into the river to restore minimum flows. Advocates of the river report that smaller fish and even dolphins have been returning over time. Reports from the Southwest Florida Water Management District reveal that while the overall wellbeing of the river has improved, additional freshwater is still needed if more fish and wildlife are to return.
An 800-pound leatherback sea turtle nested on the beach in Indialantic, Florida – a welcome sight to beachgoers and scientists alike. The world's largest turtles, leatherbacks are an endangered species. After police supervised this leatherback's early morning spell in the sand, the creature eventually returned to the water about an hour after sunrise.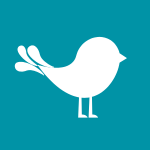 Last year, the first captive-raised Florida grasshopper sparrows were released into the wild. Now, wildlife managers are celebrating because these highly endangered birds are beginning to breed. This $2 million effort to rescue North America's most endangered bird from extinction is also helping scientists navigate the repopulation of other bird species, too.