Oftentimes, keeping up with our state's environmental news can be daunting — and sometimes discouraging as we tend to focus on the long list of problems to be solved. But it's just as important for us to focus on the good news.  
We've curated a list of this month's environmental success stories in Florida:
Lawn to Wildflowers app aims to help make more homes for bees, other pollinators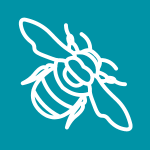 Pollinators, or animals that help carry pollen from the male part of the flower to the female part of the flower, are crucial to the reproduction of around three-quarters of the world's flowering plants and crops. But many pollinators face threats from things like habitat loss, pollution from pesticides.
A new app hopes to change that, with guides on how to transform your lawn into the wildflowers that threatened pollinators rely on to survive. The University of Central Florida researchers who developed the app say that it won't just make your yard more beautiful; an interactive game will also provide important data to scientists while giving endangered bees, butterflies and other pollinators "a place to thrive."
New law mandates more electric car charging stations along Florida highways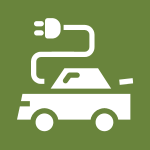 Florida has been boosting its investment in clean energy in recent years. The state has the third most electric charging stations in the U.S., behind only California and New York. A new law signed by Gov. DeSantis on June 9 requires that state officials develop plans to construct even more charging stations by next year as part of the Florida Electric Vehicle Roadmap. This focus on electric vehicles comes as an effort to move away from fossil fuels and reduce emissions in a state vulnerable to the effects of climate change.
Parks Foundation to replant rare longleaf pine forests destroyed by Hurricane Michael
When Hurricane Michael hit the panhandle in 2018, it destroyed forests that housed the rare longleaf pine. Nearly two years later, however, there is hope for new life in the longleaf pine forests decimated by the storm. The Florida State Parks Department announced that its Earth Day "Plant a Pine" campaign raised enough funds to plant more than 20,000 new seedlings. The campaign's new goal is to be able to plant five times that by next Earth Day.
Rare sea turtle released off the Florida Keys
The Turtle Hospital in Marathon Key released a rare hawksbill-green sea turtle hybrid in Marathon after it was rescued last year. The turtle, which suffered from the tumor-causing disease fibropapillomatosis, was rehabilitated for nearly a year. It will now be monitored via satellite as part of the Sea Turtle Conservancy's Tour de Turtles, an online program that tracks migration and aims to educate and raises awareness about sea turtles and the threats they face.