The takeaway message
Flash droughts that affected 16 states between September and October also hit farmers in the Florida panhandle.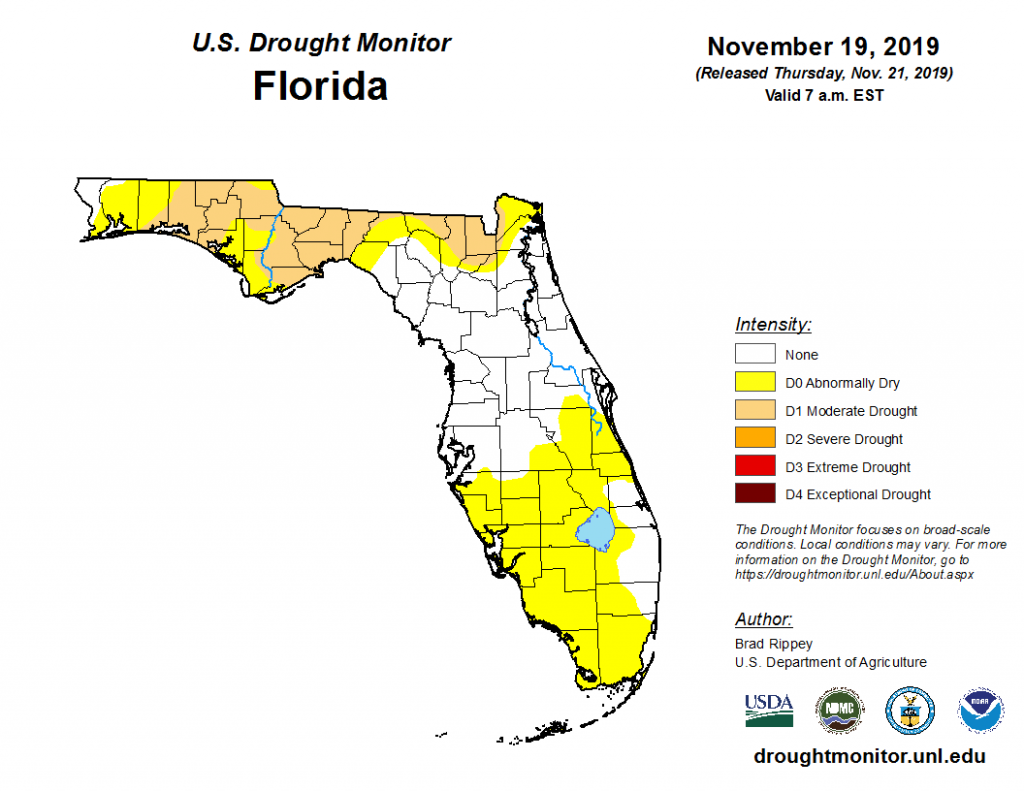 What's going on?
Abnormally dry fall months led to a flash drought in 16 states, including Florida.
Record low rainfall in September set the stage for drought across the southern United States. In Florida, some counties went from dry to severe or even extreme drought conditions in only a matter of weeks. These rapid jumps in drought categories are known as flash droughts. Arid conditions combined with record high temperatures dried out the land in vulnerable communities still recovering from other issues.
Farms across the U.S. are struggling. Bankruptcies are up 24% since the start of the trade war with China, reaching their highest levels since 2011, according to American Farm Bureau Federation data. Timber farmers in the Panhandle are still recovering from Hurricane Michael's devastation, which resulted in $1.3 billion in losses.
While conditions have improved somewhat, forecasts predict rainfall to continue below average for November.
Why it matters.
Drought conditions can deplete the water supply, increase fire risk and even affect air quality and the survival of native species.
These conditions are especially hard on farmers, affecting harvests and drying out pasture for grazing cattle, requiring the farmers to supplement cattle feed with more expensive hay.
In 2014, Florida agriculture accounted for $11 billion in production and nearly 14% of jobs in the state. With over $4 billion in agricultural exports in 2017, Florida was also the third-highest exporting U.S. state, with meat being the highest-grossing category.
What can I do?
Where can I learn more?