Since 2015 outdoor equipment company R.E.I. has closed its doors the day after Thanksgiving, paying its employees to spend time outside instead. The National Park Service, state park systems, and others have joined the #OptOutside movement to help encourage people to spend time connecting with nature.
This month, I have opted to spend time outside almost every weekend and want to share some tips on how you can do the same.  
Why go outside?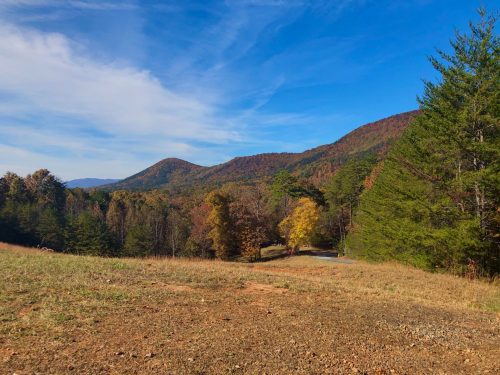 Research from around the globe has indicated there are numerous advantages to spending time in nature. A review of more than 140 studies found a wide range of health benefits from living near or being exposed to greenspaces, including a reduced risk of Type II diabetes, cardiovascular disease, and high blood pressure. The researchers also found that spending time in greenspaces can also significantly lower stress levels and can help reduce depression and anxiety.  
Beyond the health benefits, opting outside can boost your creativity. University of Utah and University of Kansas psychologists found that backpackers scored better on a creativity test after spending four days in nature without electronic devices.  
Finally, going outside is fun! There are so many ways to find enjoyment in being outside — playing games, participating in sports, taking photos, getting exercise, viewing wildlife, gardening — the list goes on.  
Where to go outside? 
Countless public and private spaces exist for our enjoyment of the outdoors. City parks, botanical gardens, county parks, state and national forests, state parks, nature preserves, national parks, and public beaches are all great places to spend a day in nature.
To explore new places here in Florida, I like to use the Florida State Park system's Find Your Park page. With 175 parks located throughout the state, there's likely to be a park within a short drive near you.  
If I'm planning on staying closer to home, or want to walk, bus, or bike to a park, I use the Alachua Outdoors mobile app. If you're not in Alachua, most Florida counties have park maps that can be found online. 
When I'm on the go, I use the AllTrails website or mobile app. AllTrails will use your location to suggest trails near you, though you can also search by any location. I especially like that you can filter results based on the trail difficulty, accessibility (is a trail paved for wheelchairs or strollers?), and whether or not a trail is dog-friendly. You can also read trail reviews from other hikers and create an account to keep track of your adventures.  
Prepare to go outside.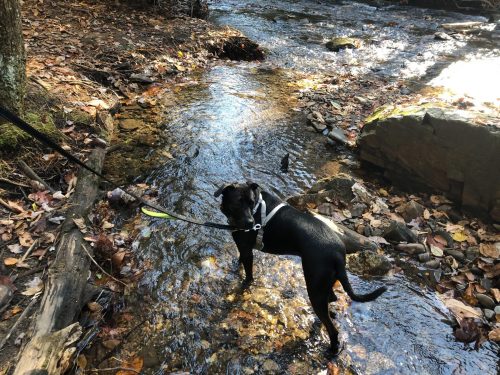 Any outdoor activity can quickly become miserable without a little planning and preparation. Here are a few things I always do before heading to a new outdoor adventure:  
Double-check the hours and availability of the greenspace. Storms, flooding, fires, and more can all temporarily close trails or cause changes to trail hours. Usually the official park homepage or an official Facebook page will have any important updates. 

 

Check the weather. Rain, extreme heat, or dropping temperatures can all make an outside experience less fun, and even dangerous. Packing additional layers or extra water can greatly improve an outdoor experience!
Review the directions. Some parks 

are located in

 remote areas where GPS service isn't great, so I always like to have at least a general idea of where I'm going. 

 

Pack a few essentials. Depending on conditions, I add things like bug spray, sun protection, and snacks to my backpack. Water is an essential, no matter the conditions! 

 

Tell someone where you're going. If heading outdoors alone, or with others but into a remote area, make sure someone knows where you are in case of an emergency. Checking in on social media (#OptOutside) can be an easy way to do this!

 
Enjoy!
This past Veteran's Day weekend, I traveled to the mountains in North Georgia to experience peak fall foliage. It was life-changing! Growing up in the Arizona desert and now living in Florida, I have rarely seen yellow, orange, and red-leafed trees in-person, let alone at such a grand scale. 
I enjoyed several great hikes with our dog, got a taste of more traditional chilly fall weather, and took in some incredible vistas. Though I didn't check my blood pressure, I returned from the weekend feeling refreshed and ready to plan my next outdoor adventure.   
| | |
| --- | --- |
| Tallulah Gorge State Park | Peak Fall Foliage |
This Black Friday, I'll be headed outside again, but with an additional mission. This year, R.E.I. is encouraging #OptOutside participants to also Opt to Act for nature. You can do this by participating in a trash clean-up, helping spread the word on social media about why nature matters to you, or committing to other actions that reduce your impact on nature all year long. To learn more about the movement, check out R.E.I.'s OptOutside webpage. I plan to pack a bag to collect debris along the beach, all while reaping the benefits of a day spent outside.  
Additional #OptOutside Resources
National Park Service Opt Outside Page: https://www.nps.gov/subjects/partnerships/opt-outside.htm
R.E.I. Opt Outside Page: https://www.rei.com/opt-outside
Florida State Parks Opt Outside Page: https://www.floridastateparks.org/optoutsidefl