Atractosteus spatula
Family Lepisosteidae
(Lacepéde 1803)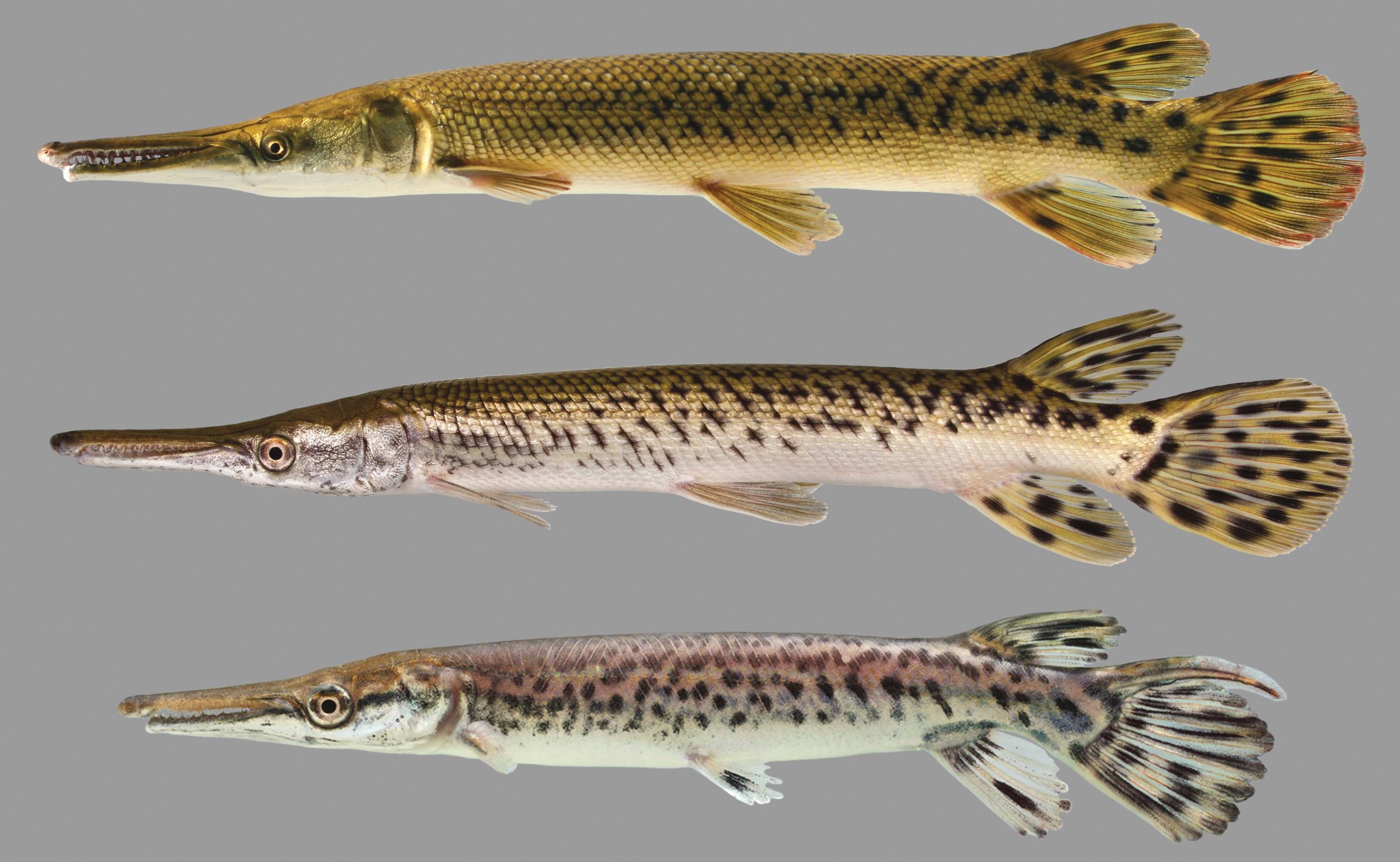 The alligator gar has a broad snout, two rows of teeth on the upper jaw and between 59 and 66 laterally compressed rakers. It can be found in swamps, bayous, lakes and sluggish pools and backwaters of large rivers. It is rarely found in brackish or salt water, and is a member of the gar family.
Status & distribution
Status — Native freshwater
Florida Distribution — Western and North Central drainages
River Drainages — Escambia River, Yellow River, Choctawhatchee River and Econfina Creek
View species in collection database
New gallery search
---
Similar Species